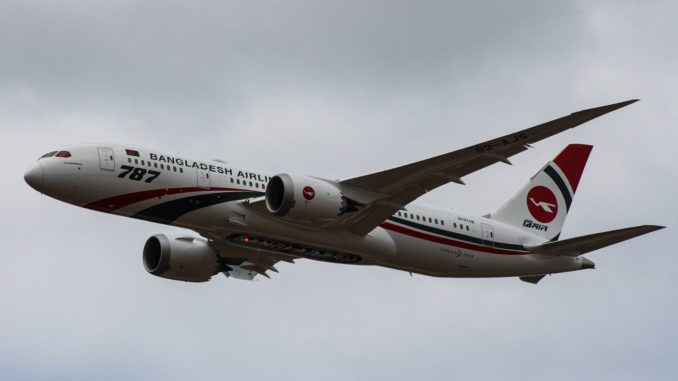 The Dubai Airshow has got underway and the first day saw just two aircraft orders.
In an unusually slow start Boeing received orders for two Boeing 787-9 Dreamliner aircraft from Biman Bangladesh.
Although early days the slow start could be indicative of the current market for Middle Eastern airlines which have seen growth slow.
In 2017, the last Dubai Airshow, there $15bn worth of orders.
This year even the rumour mill is slow with the only major grapevine whispering being about an order for UAE Low-Cost Carrier, Air Arabia, which is expected to sign up for around 100 Airbus aircraft.
Biman meanwhile was quick to announce that one of the routes that it's new 787-9 aircraft would feature on is its service to Manchester (MAN/EGCC).