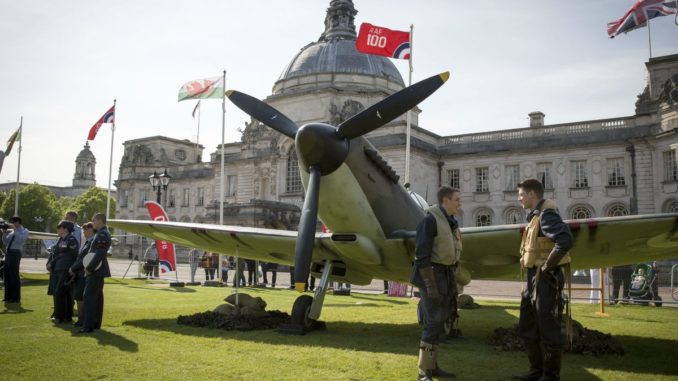 See 4 iconic aircraft outside City Hall
The RAF100 Aircraft Tour gets underway this weekend and its first stop on the tour is Cardiff.
For this weekend only you will a Wessex Helicopter, Eurofighter Typhoon, A Harrier and a Spitfire parked on the grass in front of Cardiff's City Hall and you can visit them, for free.
The tour is designed to take these iconic aircraft around the UK in honour of the RAF's 100 year anniversary.
Visitors will be able to get up close with the iconic aircraft which range from World War II to the present day frontline fighter aircraft.
Also in the tour is an educational zone where you can take part in activities designed to encourage young people into aerospace and aviation.
You can visit the aircraft between 11 am and 6 pm until Sunday.
After Cardiff the tour moves on to 5 more locations: