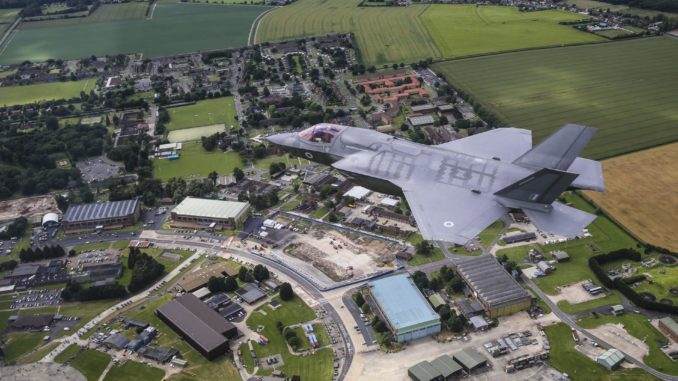 The 100th anniversary of the Royal Air Force will be marked today by a special RAF100 flypast over central London and Buckingham Palace.
The Flypast will involve 100 aircraft from the past and present of the Royal Air Force including iconic aircraft such as the Spitfire and Hurricane through to the very latest air superiority and ground attack aircraft the Typhoon and F-35 Lightning which only arrived in the UK earlier this year.
Other aircraft in the flypast include the RAF's latest helicopters, Airbus HC135 Juno and HC145 Jupiter along with RC-135 Rivet Joint and Sentinel surveillance aircraft.
The aerial procession will also include aircraft that form the current backbone of the Royal Air Force including the Tornado, Hercules, A400M Atlas and C17 Globemaster along with crowd favourites, The Red Arrows.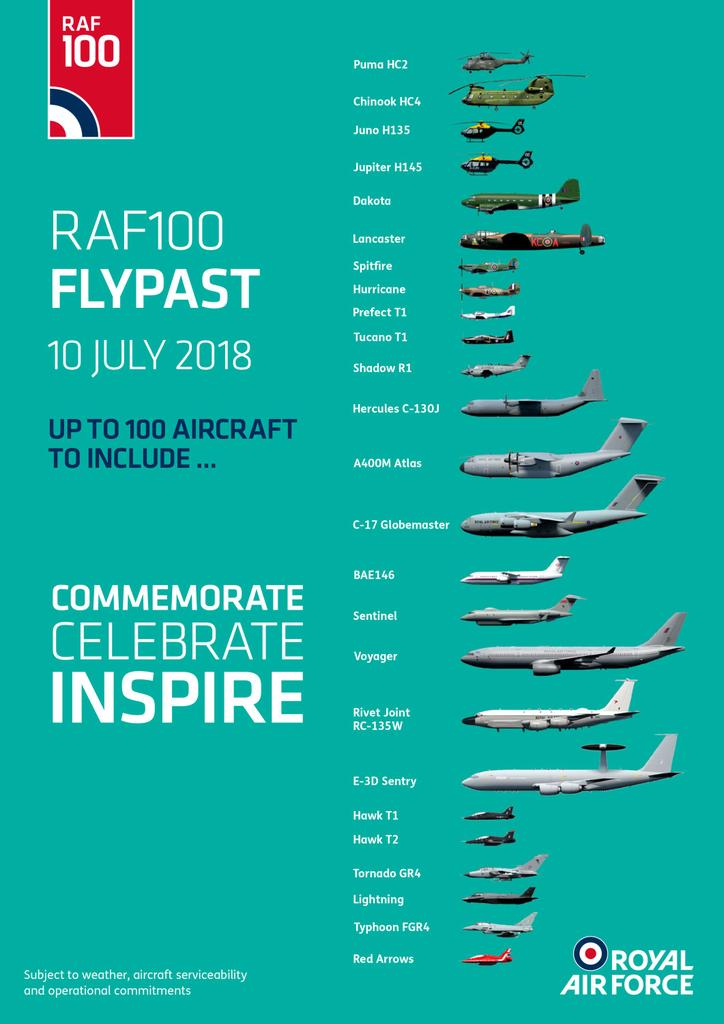 The route will take the aircraft from Ipswich at 12:45 down to the Mall at 13:00 before going on to Hendon at 13:05 and Heathrow & Windsor at around 13:10.
The officer responsible for organising the RAF100 flypast is Air-Vice Marshal Gerry Mayhew who said: "It is a great opportunity to look back and really celebrate our past, but to look forward is a really important thing for us as we look to the next 100 years."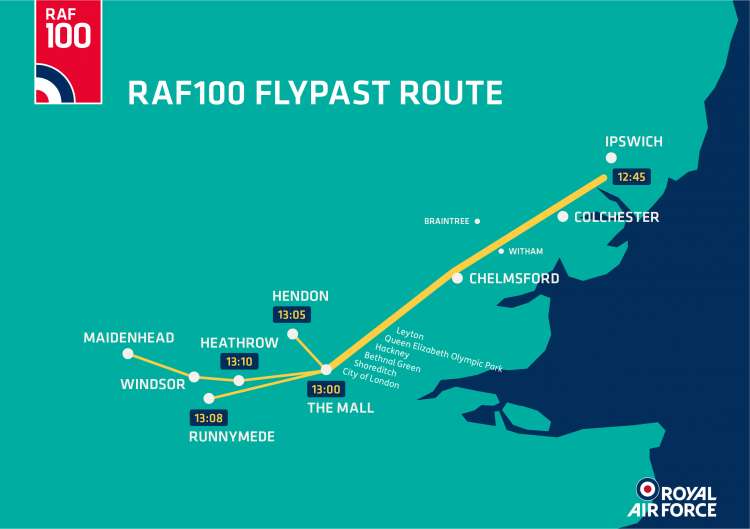 Watch live on BBC https://www.bbc.co.uk/iplayer/live/bbcone (UK Only)