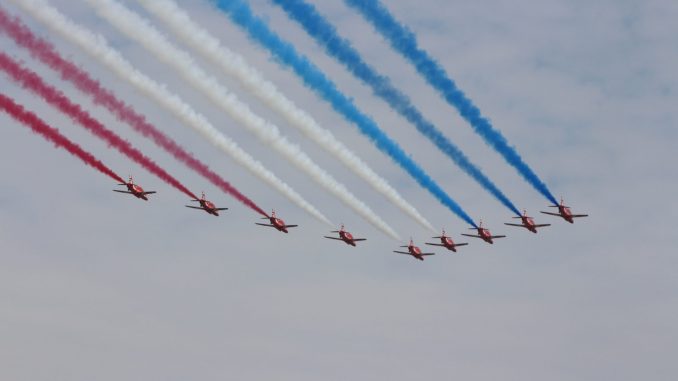 The home of the Royal Air Force Aerobatics Team (RAFAT) The Red Arrows is to be put up for sale by the end of next year the Ministry of Defence (MoD) has announced.
It was announced in 2018 that RAF Scampton was one of several air bases to be closed as part of a package of cost-saving measures and the popular display team will move to their new home of RAF Waddington in 2022.
As well as being home to the famous reds, RAF Scampton is also the airfield that was home to the famous 617 Squadron who carried out the Dambusters raids from the airfield in World War II.
A local campaign has been started to try and save the airfield and having it preserved as a heritage centre run by a charitable trust.
The local council, West Lindsey District Council, has also said that it would like to develop it, or see it developed, as a site that "provides the greatest benefit for the local community".
RAF Linton-On-Ouse is also being placed up for sale.
The move is designed to save the MoD around £3bn from its estates budget.