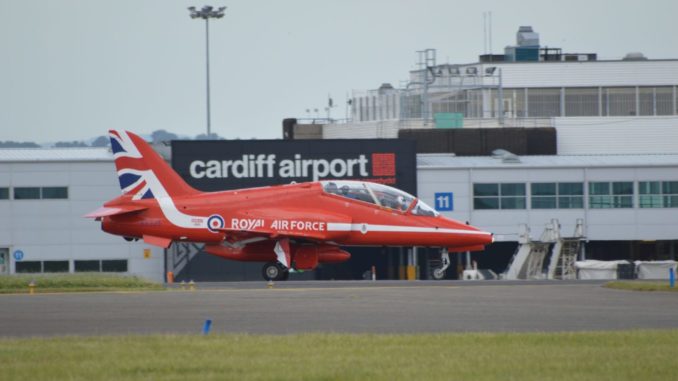 RAF suspended Hawk T1 flying as a precautionary measure
The Royal Air Force (RAF) has grounded all Hawk T1 aircraft as a precaution following Tuesday's crash at RAF Valley.
A Red Arrows Hawk T1A crashed at the airfield shortly after taking off killing RAF Engineer Jonathan Bayliss (41). The pilot, Red 3 David Stark, managed to eject and is undergoing medical treatment.
The decision to ground the Hawk T1 aircraft allows the RAF time to gather initial facts from the investigation to ensure that the aircraft is safe to fly.
The BAe System Hawk is the Royal Air Force's fast jet training aircraft and is mainly used at RAF Valley 4 Flying Training School. The Hawk T1 is in service at RAF Leeming and with the Red Arrows but Hawks based at RAF Valley are the T2 type after the T1 was retired from which is not subject to the grounding.
First flown in 1974, the BAe Systems Hawk is a British-built single-engine advanced jet trainer capable of speed in excess of 600mph. Its stable but aerobatic platform makes not just ideal for training new pilots, but as a display aircraft which is why it was chosen to replace the Folland Gnat with the Red Arrows.
In a statement today, the Royal Air Force said: "The Operating Duty Holders for all Hawk T1 aircraft have currently suspended Hawk T1 flying as a precautionary measure; this is normal practice.
"This will allow the Duty Holders time to reflect on any emerging evidence that might be relevant to flight safety."
Hawk T1 flying, including the Red Arrows, will resume as soon as the RAF is satisfied the aircraft are safe.