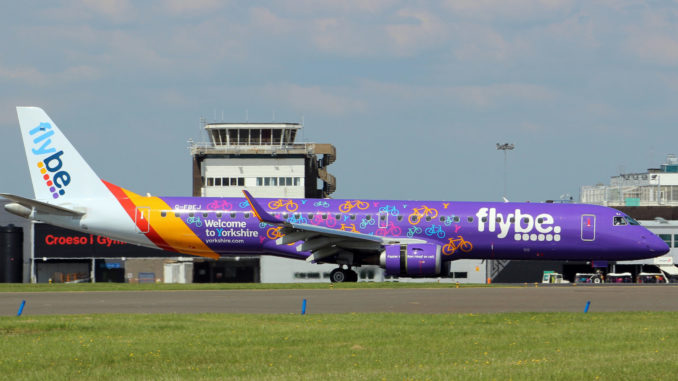 Stobart Group could agree terms with Flybe
Shares in regional airline Flybe plunged 25% on Thursday following the news that Stobart Group had abandoned its plans for a takeover.
In a statement to the London Stock Exchange, Stobart Group said: "The board of Stobart Group has determined that it is not in its shareholders' best interests to increase its latest proposal for Flybe above the level which was rejected by the board of Flybe.
"Given this, Stobart Group confirms that it does not intend to make an offer for Flybe."
Stobart Group already has a franchise arrangement with Flybe and it said it intends to continue this along with further ways of working together.
Flybe has been drastically restructuring its operations after falling profits prompted warnings. Last November saw the airlines profits drop by nearly 50%.
The airline has pledged to reduce its operating costs and focus on the profitable routes it serves.
Flybe recently announced it was adding a third aircraft to its base at Cardiff Airport, one of its key markets.
In response to the Stobart Group statement, Flybe said: "The board remains highly confident in the prospects of Flybe and believes that the group continues to have an exciting future as an independent company, delivering the sustainable business improvement plan as set out in June 2017."
"This plan is focused on driving sustainable profit and cash generation and will see the fleet size reduce to an optimum level for the number of identified profitable routes and make the business demand-driven rather than capacity-led."