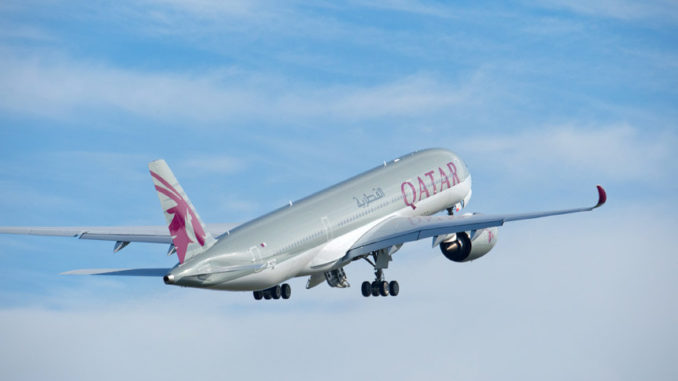 A world of connections, but is Doha worth it as a destination itself?
With just 1 day to go before the worlds best airline, Qatar Airways launches flights from Cardiff Airport we look at Doha and the adventures that await from the Qatari capital.
From the 1st May 2018, Qatar Airways will operate a daily service from Cardiff to Doha (DOH/OTHH) although initially, it will be 5 days per week until June 17th due to aircraft shortages with the airline. The move is a huge boost for Wales' National Airport as it gives passengers across South Wales and the West Country a one-stop service to Australia, Asia and other exotic destinations.
But what about Doha itself, is it just a stop-off point or is it worth a visit in its own right?
Nestled on the Arabian Gulf, Doha is a very modern city full of the skyscrapers that are now typical of Arabian capitals. As a result, it's probably not the first place that springs to mind when thinking city-break but if you dig a little deeper you find a Doha steeped in history.
The historic Barzan Towers date back to the early 19th Century and were built by Sheikh Mohammed bin Jassim Al Thani as watchtowers for the City, they were still in use in 2003 but now serve as a museum. For those seeking a little more military history, the Al Koot Fort or Doha Fort is a typical Arabian fort located in the heart of the city. Left abandoned by the Ottomans, Al Thani rebuilt the fort in the 1880's and it served as  Police Station and Jail for the city.
If traditional shopping is more your thing then Souq Wakif dates back over 100 years. The souq, which sells traditional garments, spices, handicrafts, and souvenirs, is also home to dozens of restaurants and Shisha lounges. It was renovated in 2006 to protect its 'Qatari Style'. The Souq also houses a 980-seat indoor theatre known as Al Rayyan Theatre.
The Museum of Islamic Art is a world-class museum which sits on its own island. A must for any visitor to Doha, it houses the largest collection of Islamic art in the world.
Back in modern Doha, you will find a city that is constantly changing, it is a modern, growing city that shows its wealth with ever-increasing skyscrapers but also protects and honours its past as seen with the Souq Wakif renovation. It is a warm, vibrant city where you get a true taste of Arabic culture mingled in with modern life.
Doha knows its place, the city oozes confidence and style and is certainly capable of taking Dubai's crown as "the place to visit in the Gulf".
Daily Flights from Cardiff Airport to Doha begin on May 1st (5 days per week from 1st May to June 17th) and with fares from £506. Flights from Cardiff to Doha also offer access to hundreds of connections to destinations including Australia, New Zealand and Asia.