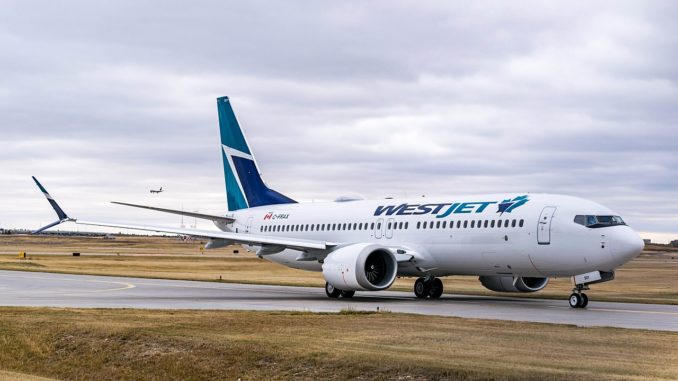 First 737 Max Trans-Atlantic service
Canadian low-cost airline WestJet has started its 737 Max transatlantic operations when it flew a 737 Max 8 from Halifax to Gatwick yesterday.
WestJet has 6 Boeing 737 Max 8's in service but Sunday's flight was the first time they have flown one across the Atlantic.
WestJet's Interim EVP Commercial, Tim Croyle said: "WestJet continues to demonstrate its commitment to innovation using its fleet of fuel-efficient, guest-friendly Boeing MAX aircraft for transatlantic service,
"This service also demonstrates our commitment to support efforts on the part of Nova Scotia and Atlantic Canada to enhance trade and tourism, and grow the economies of both Canada and the UK."
WestJet will operate the Max 8 on the daily service between the two airports. The 4,611-kilometre sector is the only one between the two cities.
WestJet will add a second transatlantic route from Halifax at the end of May when it starts flights to Paris CDG, a route will mean that WestJet becomes the first airline to offer 737 MAX 8 non-stop service between North America and mainland Europe.