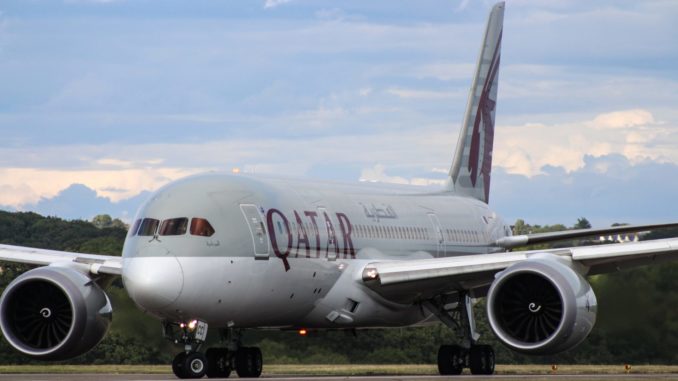 Qatar Airways (QT/QTR) is bringing in new rules for passengers that require Economy class passengers to wear a face shield in addition to a face covering.
The rules will not be extended to Business or First Class passengers who will simply be asked if they would like to wear a face shield.
The face shields will be supplied by Qatar Airways at check-in and economy class passengers will only be allowed to remove them during meal and drink services.
Qatar Airways says Business class passengers "are asked to wear their face shield and mask on board at their own discretion, as they enjoy more space and privacy"
All Passengers will also receive a complimentary "protective kit", which includes a surgical face mask, disposable gloves and hand-sanitiser gel.
Qatar Airways adopting face shields takes it beyond the measure set by most airlines to prevent the spread of the coronavirus.
Qatar Airways chief executive Akbar Al Baker said: "As the largest international airline flying consistently throughout the pandemic, we have become one of the most experienced in safety and hygiene. We will continue to lead the industry in terms of the services offered to our passengers so that they can travel with confidence."