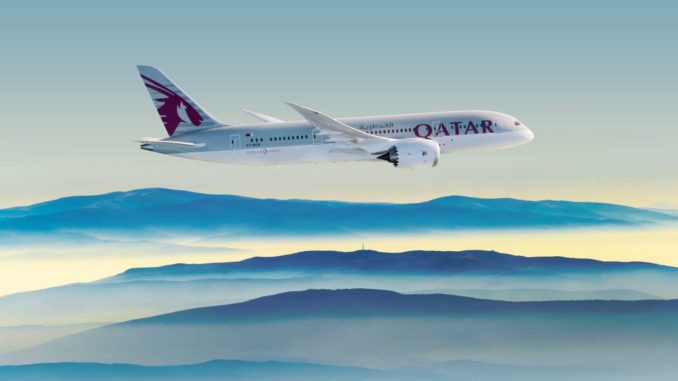 Looking to get far far away this summer? With Qatar Airways the world is your oyster from Cardiff Airport and if you book before the 16th January then you will get 40% too!
Flights from Cardiff Airport with Qatar Airways begin on 1st May 2018 and with connections at their hub in Doha you can fly to many worldwide destinations with just 1 stop.
In addition to the 40% off, you can also win 1,000,000 Q Miles, Qatar Awards frequent from flyer programme.
Destinations via Doha include Australia, New Zealand and Seychelles.
Qatar Airways is world renowned for its service and the network it offers from Doha is one of the best in the world. It is also part of the Oneworld alliance which means it partners with 14 other world-class airlines including British Airways & Cathay Pacific.
The service from Cardiff Airport will be operated by one of the worlds newest airliners, the Boeing 787 Dreamliner. Its cabin is pressurised to a lower pressure than normal aircraft meaning you arrive more relaxed and refreshed.
Flights from Cardiff Airport are on sale now and fares to Australia start at just £270. Book direct with Qatar Airways for the best prices.
Qatar Airways look back at 2017