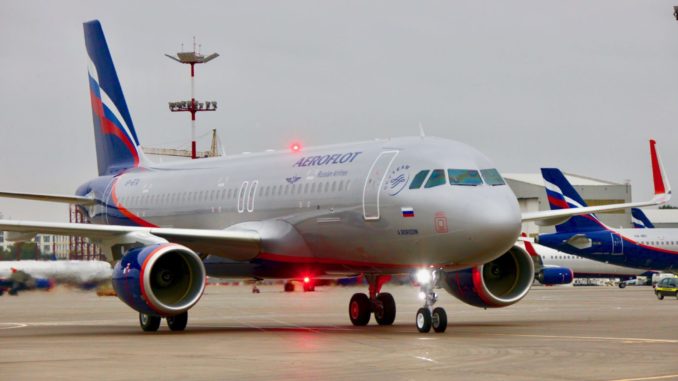 Russian airline Aeroflot has announced it is consolidating it's flights to London to a single airport.
The airline is cancelling its Moscow Sheremetyevo (SVO/UUEE) to London Gatwick service (LGW/EGKK) with the last flight on the 25th March.
The same day sees the Moscow Sheremetyevo to London Heathrow (LHR/EGLL) service increase with 1 extra flight per day. This will brings the number of flights that Aeroflot operates between the two airports to 35 flights per week. Up from 28.
The extra daily service will be operated by an Aeroflot Airbus A321 and flight SU2582 will leave Moscow at 13:40. The return, SU2583, flight leaves Heathrow at 17:15.