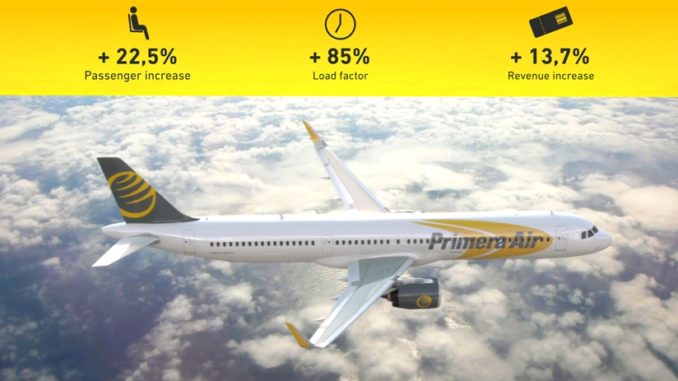 An amazing year of growth has seen Primera Air ranked 6th best in the Anna.aero list of top global airlines for low-cost long-haul flights.
Following a year that saw the airline grow 125.8% overall, the Danish low-cost carrier (LCC) has been rapidly expanding in the UK introducing new long-haul and short-haul flights from Birmingham and Stansted Airports.
Andri Már Ingólfsson, President and owner of Primera Air said: "Stepping into 2018 with record results in so many areas is very encouraging, especially when this year is expected to be defining for Primera Air in the respect of evolving from a solid European leisure carrier into an emerging transatlantic airline,"
Primera Air is launching low-cost long-haul flights to New York and Toronto from the UK in April along with a host of flights to Spain in for Sumer 2018. With 20 new Boeing 737-Max9 aircraft on order, the airline is already looking to add more long-haul destinations from the UK as well as more bases.
"Being among leaders in the changing long-haul and transatlantic flight segment is a huge achievement. Nevertheless, it is a reminder that we are heading in the right direction and, most importantly, that we are keeping up our effort to bring low fares to both European and transatlantic flight markets," added Mr Ingólfsson.