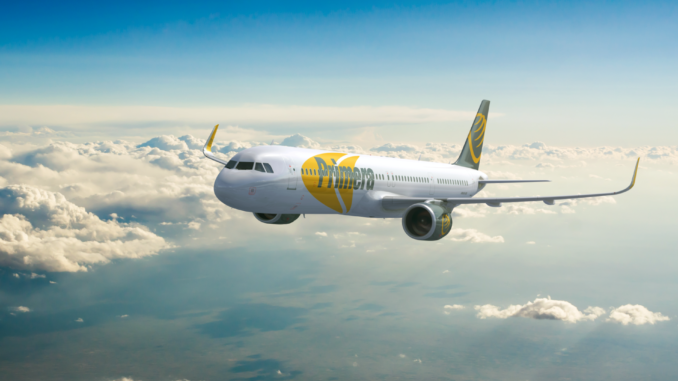 Low-cost airliner Primera Air has announced several new routes including from Manchester Airport (MAN/EGCC) to Malaga, Spain.
The route will be operated from Primera Air's new base in Malaga and will operate 4 times per week on a Monday, Wednesday, Thursday and Saturday.
Primera Air says that Malaga is traditionally one of its strongest destinations and that it is popular for UK travellers. As a result, the airline is setting up a single aircraft base at the Spanish airport serving destinations including Paris and Manchester, Birmingham and Copenhagen.
In addition to the new Malaga base, the airline has announced new routes from London Stansted to Tenerife & Alicante along with Birmingham to Tenerife, Alicante, Las Palmas and Reykjavik.
Anastasija Visnakova, Chief Commercial Officer for Primera Air said: "We're happy that Reykjavik is our first short haul Northern European destination out of UK. For an airline, whose roots stem from Iceland, it is also a somewhat symbolic move,"
Primera Air is also extending its Birmingham long-haul routes to New York and Toronto through November 2018.
| | | | |
| --- | --- | --- | --- |
| Birmingham to | Date | Frequency | Price (one way) |
| Alicante (ALC) | December 6, 2018 | Th, Su | from £35 |
| Tenerife (TFS) | December 8, 2018 | Sa, | from £49 |
| La Palma (LPA) | December 7, 2018 | Fr, | from £49 |
| Malaga (AGP) | May 19, 2018 | Tu, Th, Su | From £35 |
| Reykjavik (KEF) | December 9, 2018 | Su | From £69 |
| London Stansted to | Date | Frequency | Price (one way) |
| Alicante (ALC) | November 2, 2018 | Mo, We, Fr | from £35 |
| Tenerife (TFS) | December 13, 2018 | Th, Su | from £49 |
| La Palma (LPA) | December 11, 2018 | Fr, | from £49 |
| Malaga (AGP) | December 10, 2018 | Tu, Th, Su | From £35 |
| Málaga (AGP) | Date | Frequency | Price (one way) |
| Paris (CDG) | October 27, 2018 | Mo, Tu, We, Th, Fr, Su | from €49 |
| Manchester (MAN) | October 29, 2018 | Mo, We, Th, Sa | from €35 |
| Birmingham (BHX) | November 12, 2018 | Tu, We | from €35 |
| London (STN) | December 12, 2018 | Mo, We, Th | from €35 |
| Copenhagen (CPH) | October 26, 2018 | Sa | from €35 |