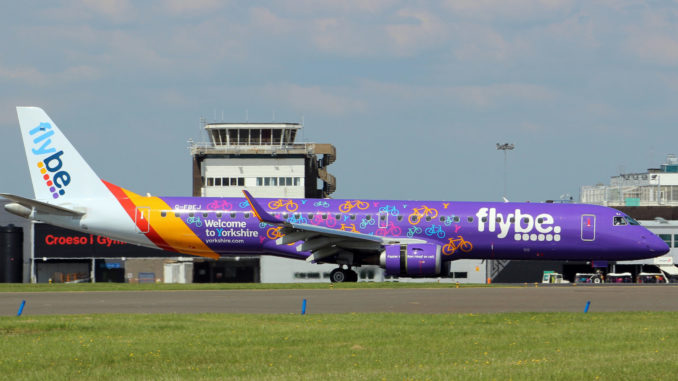 Regional airline Flybe (BE/BEE) has released it's winter 2018/2019 schedule from Cardiff Airport which features an increase in flights to Geneva.
Flights from Cardiff Airport to Geneva have been doubled and now operate on Tuesdays and Saturdays, the increase takes advantage of the 3rd based aircraft that Flybe is adding to its Welsh base.
The Geneva increase is the only addition in an otherwise unchanged schedule which features 14 routes and up to 142 flights per week.
Year-round destinations for Flybe include Belfast, Dublin, Edinburgh, Paris and Rome.
Flybe Chief Commercial Officer, Roy Kinnear, comments: "It is great news for our customers that this year we have put our Winter schedule on sale earlier than ever before. It gives plenty of time for decision making but also allows regular winter travellers the chance to make their plans.
"We have an attractive choice of destinations from Cardiff not only for winter getaways but also for essential business travel with the opportunity to book now for the lowest possible fares. Flybe's network makes it easier than ever for our customers to travel from the regional airport closest to where they live, saving valuable time, effort and money on non-essential travel to farther-flung departure points."
Spencer Birns, Commercial Director at Cardiff Airport, added: "It's been another fantastic year for Flybe's Cardiff base, with three aircraft now offering customers lots of choice across the UK and Europe. As Flybe approaches its third year at Cardiff we look forward to another successful Winter season, and with flights on sale earlier there's even more time to book a winter sun holiday, festive shopping trip or ski adventure."