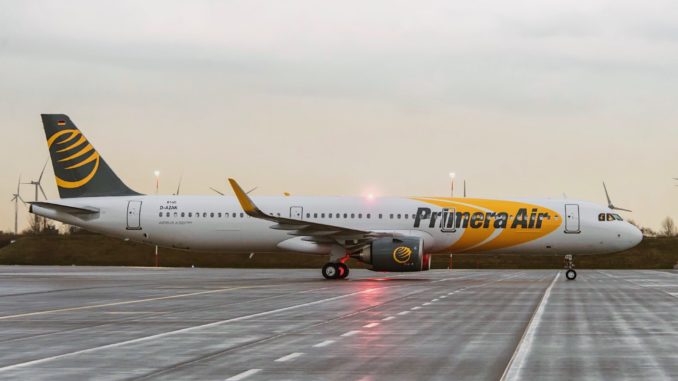 Primera Air, the Danish based low-cost carrier that operated from Birmingham and London Stansted, ceased trading yesterday leaving thousands of passengers either stranded abroad or having to cancel travel plans and its collapse comes as a warning to all flight only passengers, there is likely to be no rescue.
Primera Air was a low-cost leisure airline that intially, and very successfully, operated flights to European holiday destinations. They recently took the decision to start low-cost transatlantic flights and using brand new Airbus A321LR's of which it had agreed to lease 3 via GECAS. That is really where the problems began.
An aggressive strategy saw Primera Air announce flights to the east cost of the US and also to Canada from London Stansted and Birmingham Airports. It was aiming to take on established low-cost long-haul carrier Norwegian.
Around the same time Airbus suffered engine supply issues leading delays and a backlog of Airbus A32X Neo deliveries. This meant that Primera Air had to cancel planned launches of transatlantic flights at Birmingham and bring in expensive charter aircraft to meet its obligations at London Stansted.
That, combined with corrosion issues on its Boeing 737 fleet that required expensive repairs, left the airline seeking financial backing to continue trading, that backing was not forthcoming leading to its collapse.
Protected or not?
When you book a holiday through a tour operator or a package through somewhere like Expedia then you have something called ATOL protection. ATOL is a scheme set up by the Civil Aviation Authority (CAA) and is a UK financial protection scheme that protects most air package holidays sold by travel businesses that are based in the UK.
The scheme also applies to some flights, primarily where book flights (including UK domestic flights) but do not receive your tickets immediately. This is the important bit as when you book directly with an airline, particularly low-cost airlines, you pay upfront, get your ticket by email and the sale is final.
In comparison, when Monarch collapsed, on the same day last year, the CAA kicked into action and already had aircraft standing by to bring passengers back to the UK because Monarch was a holiday airline and whilst some passengers where flight only, most were package holidays and due to the nature of the airline even the flight only customers where protected.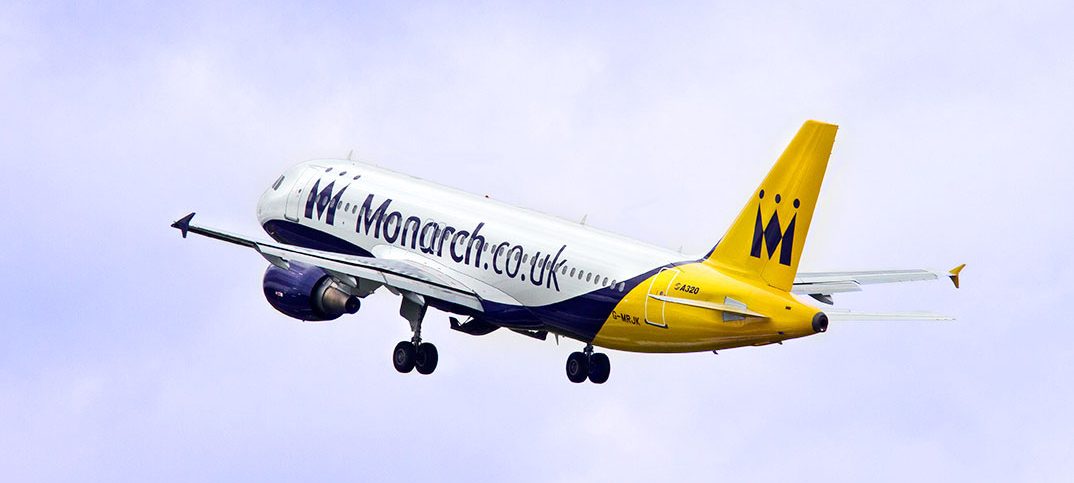 The difference for consumers is simple. If the airline operating your holiday package flight ceases operations, the CAA will get you home. If you booked direct, you are pretty much on your own.
To put that into context, Ryanair fly around 130 million passengers per year, or around 356,000 per day, IF Ryanair ceased trading tomorrow there would potentially be millions of passengers stranded with absolutely no help available from any protections schemes.
It is important to note here that Ryanair is NOT in any danger of imminent collapse and this is just being used as an example.
The lack of protection is the risk you take when booking direct with the airline so from a passenger perspective, you have to weigh up the saving over the risk. Also do your research, airlines financial issues are usually well documented, a simple search of Primera Air on this website would have brought up aircraft delays and cutting back on routes.
How to protect yourself:
Always pay by credit card – You have protection to get your money back regardless of whether the airline has money or not.
Always get travel insurance – If you are stuck overseas, most travel insurance will get you home without you incurring further cost
Buy a package – If it is a holiday or citybreak then booking a flight inclusive package through a travel agent or online website such as Expedia will give you ATOL protection.
CAA's Statement on Primera Air in full:

Primera Air, a Danish scheduled air carrier which operated services from various points in the United Kingdom, has announced it will cease operations.

Primera Air is not covered by the UK Civil Aviation Authority's ATOL Protection scheme which only covers passengers booked on a package holiday.

Ticket refunds

Passengers wishing to obtain a refund for unused tickets will need to contact the company directly. Passengers who booked directly with the company via either a credit, charge or debit card may alternatively be able to make a claim against their card provider. Some card providers will ask for a negative response letter confirming the position* Passengers may also be able to make a claim against their travel insurer. (*This letter will be published shortly)

Passengers who have flown

Passengers who have travelled will need to make their own arrangements to return home. They should contact their travel insurer or travel agent for assistance.

Direct booking with an airline

Airlines are not included within the ATOL Scheme, so if you booked direct with an airline that has ceased trading you will not be covered. If you paid directly to the airline by credit card you might be protected by Section 75 of the Consumer Credit Act 1974. You should check with your card issuer for further advice. You may have similar cover if you paid by Visa debit card. Check with your bank.

Booked through an Airline Ticket Agent

If you booked your ticket through an airline ticket agent you should speak to the agent in the first instance; they may have provided travel insurance that includes Scheduled Airline Failure cover, so check with your agent.

Scheduled Airline Failure Insurance (SAFI)

Some airlines and airline ticket agents will offer customers either a specific Scheduled Airline Failure Insurance (SAFI) policy or include similar protection within a broader travel insurance product. The type of protection provided may vary depending on the type of policy taken out. A policy may simply cover the cost of the original tickets purchased or any unused portion, or the additional cost of purchasing new flights, such as new tickets for travel back to the UK.

Booked with an ATOL holder

If you have booked flights or a holiday that includes flights with a travel firm that holds an ATOL (Air Travel Organiser's Licence) and received confirmation that you are ATOL protected, the travel firm is responsible for your flight arrangements and must either make alternative flights for you so that your holiday can continue or provide a full refund. If you are abroad, it should make arrangements to bring you home at the end of your trip. Contact the ATOL travel firm.