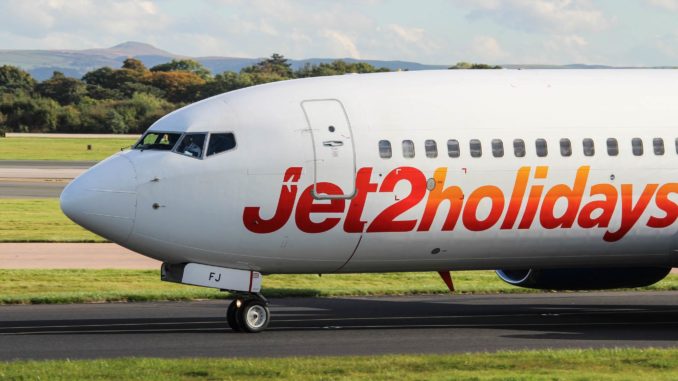 Hope for summer holidays if you are fully vaccinated
Passengers who have had both COVID-19 vaccination jabs will no longer have to self-isolate when returning to the UK from countries on the amber travel list from. the 19th July.
Transport secretary Grant Shapps MP announced the move today saying: "I can confirm today from 19 July UK residents who are fully vaccinated through the UK vaccine rollout will no longer have to self-isolate when they return to England."
However passengers willl still have to take a pre-departure test three days before they travel and a PCR test on or before day two on arrival. According to Mr Shapps this will apply to people 14 days after they have had their second jab and have full protection.
He also removed the need for a test on Day 8 after arrival bringing amber list travel in line with green list travel for double-jabbed travellers.
The move means that fully vaccinated holidaymakerers can travel to any country except those on the red list without the need to self-isolate.
Welcoming the move, a spokesperson for easyJet said: "This move means Europe is turning Green for people who are fully vaccinated. We have always said that vaccination is the key to unlocking travel and now millions will finally be able to reunite with family and loved ones abroad or take that long-awaited trip this summer. 
"But with unnecessary testing staying in place, more needs to be done. We do not want to see a return to flying being a preserve of the rich and expensive testing could sadly make travel out of reach for some this summer."
The official Government red list includes:
| | |
| --- | --- |
| Afghanistan |   |
| Angola |   |
| Argentina |   |
| Bahrain |   |
| Bangladesh |   |
| Bolivia |   |
| Botswana |   |
| Brazil |   |
| Burundi |   |
| Cape Verde |   |
| Chile |   |
| Colombia |   |
| Congo (Democratic Republic) |   |
| Costa Rica |   |
| Dominican Republic | Moved to the red list 4am Wednesday 30 June. If you arrived in England before then, you need to follow the amber list rules. |
| Ecuador |   |
| Egypt |   |
| Eritrea | Moved to the red list 4am Wednesday 30 June. If you arrived in England before then, you need to follow the amber list rules. |
| Eswatini |   |
| Ethiopia |   |
| French Guiana |   |
| Guyana |   |
| Haiti | Moved to the red list 4am Wednesday 30 June. If you arrived in England before then, you need to follow the amber list rules. |
| India |   |
| Kenya |   |
| Lesotho |   |
| Malawi |   |
| Maldives |   |
| Mongolia | Moved to the red list 4am Wednesday 30 June. If you arrived in England before then, you need to follow the amber list rules. |
| Mozambique |   |
| Namibia |   |
| Nepal |   |
| Oman |   |
| Pakistan |   |
| Panama |   |
| Paraguay |   |
| Peru |   |
| Philippines |   |
| Qatar |   |
| Rwanda |   |
| Seychelles |   |
| Somalia |   |
| South Africa |   |
| Sri Lanka |   |
| Sudan |   |
| Suriname |   |
| Tanzania |   |
| Trinidad and Tobago |   |
| Tunisia | Moved to the red list 4am Wednesday 30 June. If you arrived in England before then, you need to follow the amber list rules. |
| Turkey |   |
| Uganda | Moved to the red list 4am Wednesday 30 June. If you arrived in England before then, you need to follow the amber list rules. |
| United Arab Emirates (UAE) |   |
| Uruguay |   |
| Venezuela |   |
| Zambia |   |
| Zimbabwe |   |
Data: OGL/UK Government