Regional airline Flybe (BE/BEE) has become the latest airline to launch an initiative aimed at attracting women into aviation but FlyShe goes beyond the flight deck.
FlyShe is being spearheaded by Flybe's CEO Christine Ourmières-Widener, the UK's only female airline CEO, and is aimed at inspiring the next generation of young women to consider a wider variety of high trust career options when they grow up, such as becoming a pilot, engineer or a member of senior management.
Designed to address what Flybe calls an gender imbalance in the industry the programme will also help to address a worldwide shortage of engineers and pilots.
Ms Ourmières-Widener, who started her career as an engineer in an airline maintenance department said:  "Aviation is still very much a male-dominated industry. There are many reasons for this gender imbalance, but the main one is that the pipeline of female talent in engineering and piloting is simply not there,"
The airline has launched an online hub at flyshe.co.uk and it will roll out a number of regional initiatives as part of the expanded programme including being taken into schools across the country with female pilots and engineers engaging with pupils face-to-face in the classroom. Flybe will also produce educational materials for schools to host their own sessions, encouraging girls to consider high-trust roles as their future careers.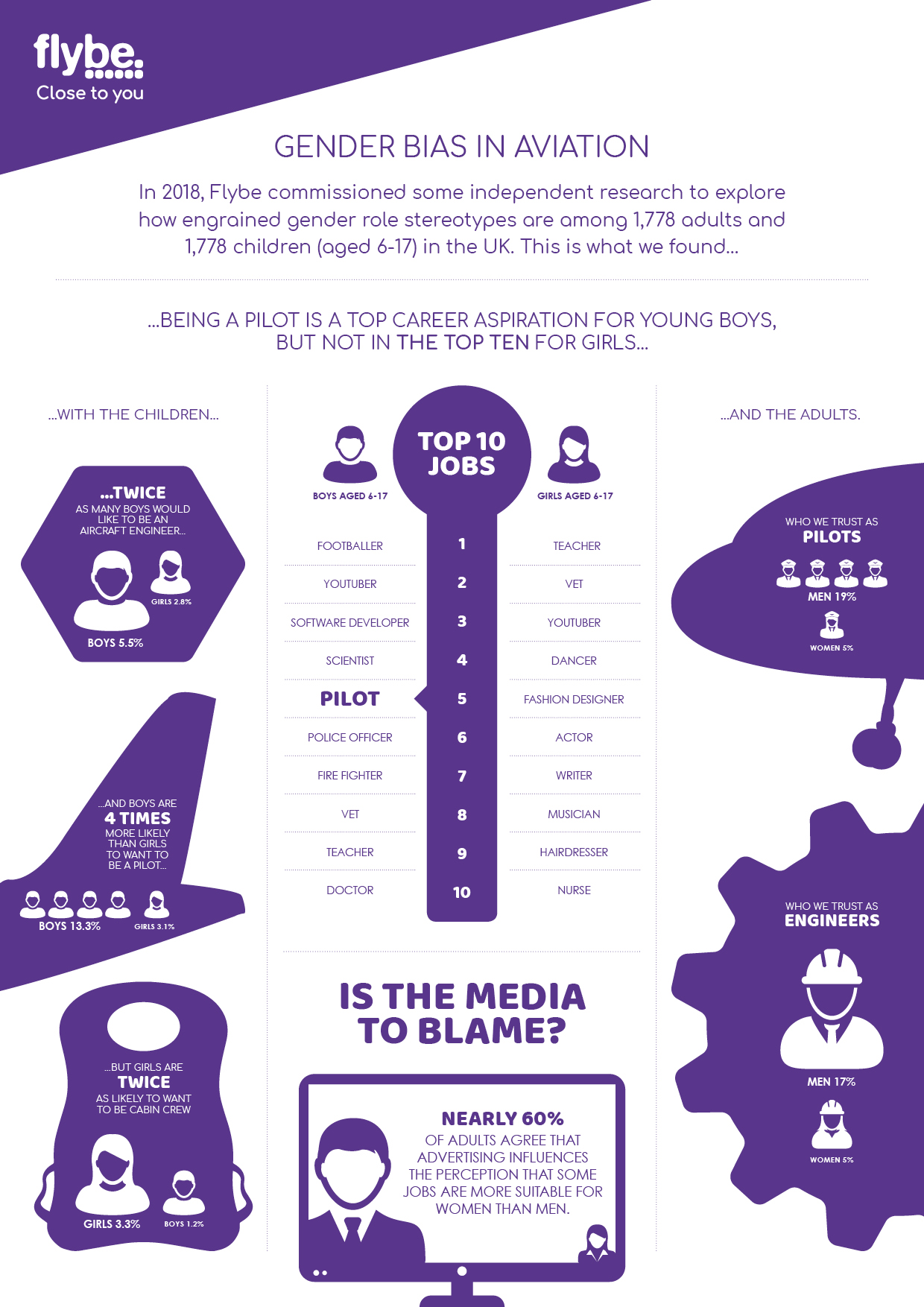 FlyShe stems from Independent research conducted for Flybe across the UK. The study comprised of 1,778 parents and 1,778 children aged between 6 -17 and it showed a gender bias in the roles to which children currently aspire. Flybe said the study showed that when thinking about future careers, girls are half as likely as boys to aspire to become an aviation engineer and are four times less likely than boys to want to be a pilot. Girls are also almost three times more likely than boys to pursue a career as cabin crew when they grow up.
Flybe also created a video to introduce some of the women who make up the female workforce at Flybe.