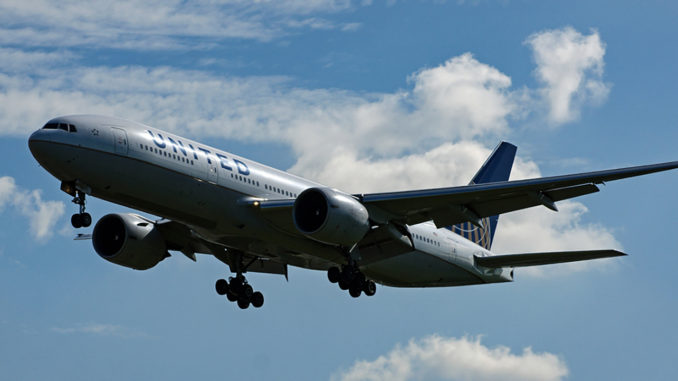 UK temporarily bans the type from UK airspace
Boeing has recommended that any airline flying the Pratt & Whitney 4000-112 powered Boeing 777 should ground them pending an investigation into the United Airlines flight which suffered an uncontained engine failure on Saturday.
United Airlines,  Korean Air, Asiana Airlines, All Nippon Airways and Japan Airlines all operate the type of which it is believed 69 are in service and a further 59 in storage.
In addition to Boeings recommendation, the Federal Aviation Administration (FAA) has also issued an airworthiness directive ordering checks on PW4000 engines to be stepped up.
A spokesperson for Boeing said: "Boeing is actively monitoring recent events related to United Airlines Flight 328. While the NTSB investigation is ongoing, we recommended suspending operations of the 69 in-service and 59 in-storage 777s powered by Pratt & Whitney 4000-112 engines until the FAA identifies the appropriate inspection protocol.
"Boeing supports the decision yesterday by the Japan Civil Aviation Bureau, and the FAA's action today to suspend operations of 777 aircraft powered by Pratt & Whitney 4000-112 engines. We are working with these regulators as they take actions while these planes are on the ground and further inspections are conducted by Pratt & Whitney"
United Airlines flight UA328 suffered an engine failure on Saturday which left the engine fairings and nacelle spread across a housing estate near Denver, Colorado.
After landing it was found that at least one turbine blade had completely separated from the engine and another had fractured.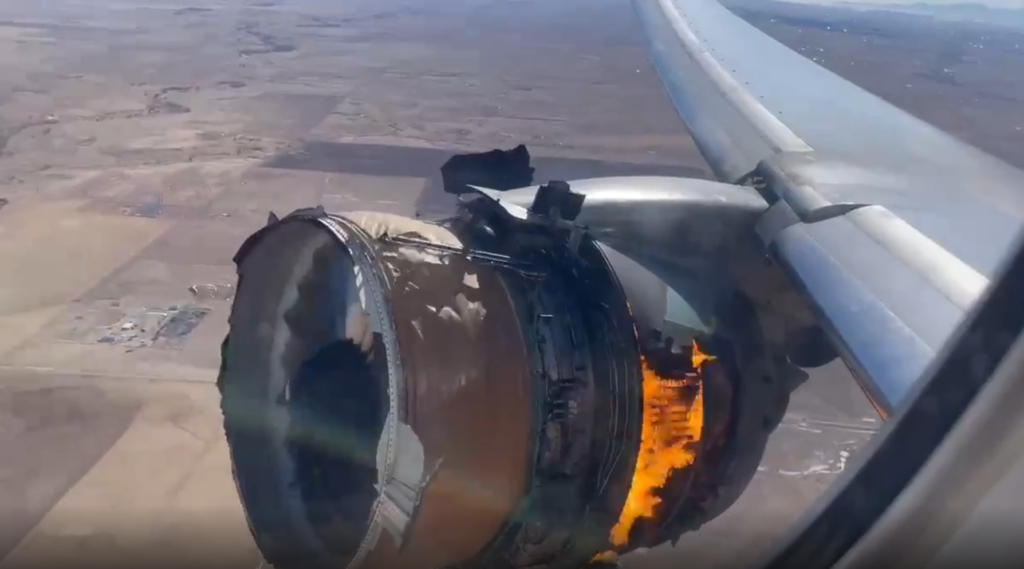 Initial findings from the National Transportation Safety Board (NTSB) shows damage to the tips of all fan blades which prompted Boeing to issue the advice to pull the type from service pending the investigation.
United Airlines, Asiana, All Nippon and Japan Airways have confirmed they are grounding all their Pratt & Whitney powered 777s while Korean Air was awaiting a decision from its Air Ministry.
A passenger filmed the aftermath of the explosion on flight UA328.
Transport Secretary Grant Shapps has said that Boeing 777s powered by the PW4000 engine are temporarily banned from UK airspace pending the outcome of the investigation although most 777s flying into the UK is powered by the GE90 or Rolls Royce Trent engine due to the support base.