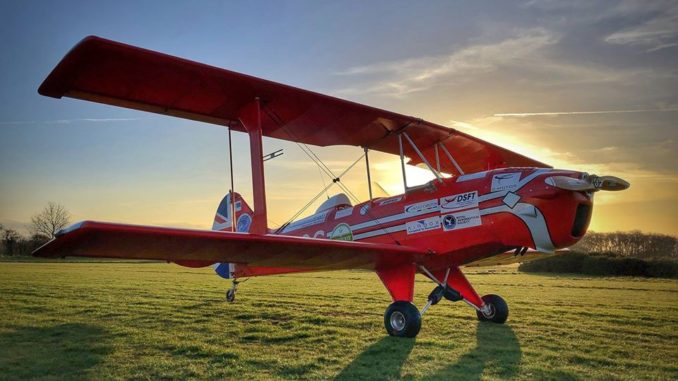 A UK based plane charity that helps educate young people, especially those from a deprived background, on a variety of aviation, engineering and STEM-based activities is appealing for funds after its normal channels were cut-off due to the Coronavirus (COVID-19) outbreak.
The Spirit of Goole is a Sherwood Ranger XP bi-plane and was built as a result of the build a plane project in 2013.
Since then it has been used as an education tool to engage and teach young people from across East Yorkshire.
The project not only helps teach aviation specific skills, it also helps build confidence and team working skills amongst those that take part.
The aircraft operates from North Moor airfield near Scunthorpe.
The Spirit of Goole normally raises money through sponsored events and activities but due to the lockdown, this isn't possible so a GoFund Me page has been set up to try and raise funds to keep the charity going.
So afr over £1,400 has been raised of the £3,000 target and if you can help in any way, not matter how small then head over to https://www.gofundme.com/f/help-the-spirit-of-goole