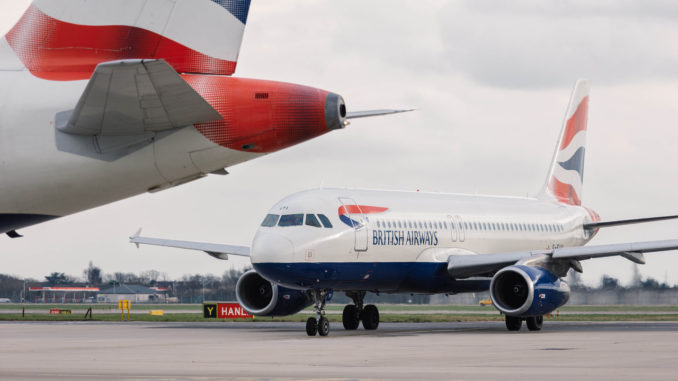 Cabin Crew Union, Unite, has released details of the deal which will see 36,000 British Airways workers furloughed during the Coronavirus Pandemic.
The agreement was largely reached in principal yesterday but a few details had to be ironed out but this has now been signed off by both sides.
Under the deal, British Airways will furlough staff on a modified version of the Governments Job Retention Scheme.
This will see staff get 80% of their salary but unlike those on the government scheme, it wont be capped at £2,500.
Staff will also be able to temporarily divert their pension contribution into their salary.
There is a guarantee to no redundancies during the furlough term and the recent notices warning staff of potential redundancy are being withdrawn.
Unite national officer for aviation Oliver Richardson said: "Given the incredibly difficult circumstances that the entire aviation sector is facing this is as good a deal as possible for our members.
"The deal protects the jobs of BA staff and, as far as possible, also protects their pay.
"This is what can and should be done to protect workers during this unprecedented time for the airline sector."
Staff will now be asked to approve the deal before British Airways begins officially furloughing staff, expected to be around April 15th.
British Airways Pilots had already agreed a deal which sees them take 2 weeks of unpaid leave in April & May, effectively a 50% pay cut.
Airline boss Alex Cruz is also not taking his salary for 2 months in solidarity with staff.