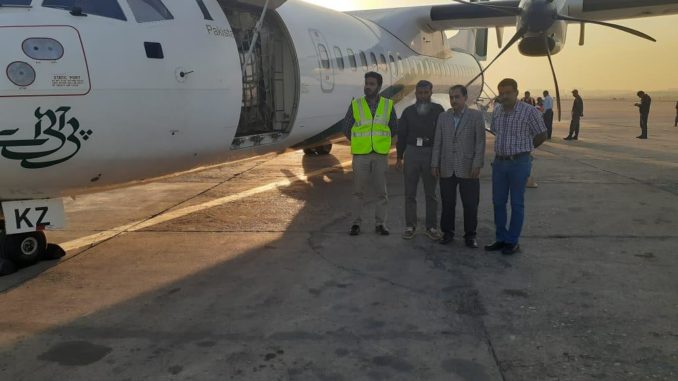 Dublin based Aircraft Leasing specialist ABRIC has reached a conditional agreement with Pakistan International Airlines (PIA) which allows the airline to return one of its leased ATR aircraft.
The agreement will see PIA return an ATR72-500 to ABRIC with the contract being terminated provided PIA meets certain undisclosed conditions.
The aircraft is managed by ACIC Aero and CEO, Mick Mooney said: "The impact of COVID has been detrimental to most airlines and PIA is no exception. We have a strong partnership with PIA that we hope will continue for many years into the future. In order to support them at this time, we have agreed to accept one of the aircraft back early, subject to the conditions of the agreement being met."
It had been incorrectly reported elsewhere that PIA would return all four aircraft leased from ABRIC but the remaining three will remain with PIA for the remainder of their lease.
The returned aircraft will go onto a long-term lease with an East African customer once it has undergone return from lease checks and maintenance.