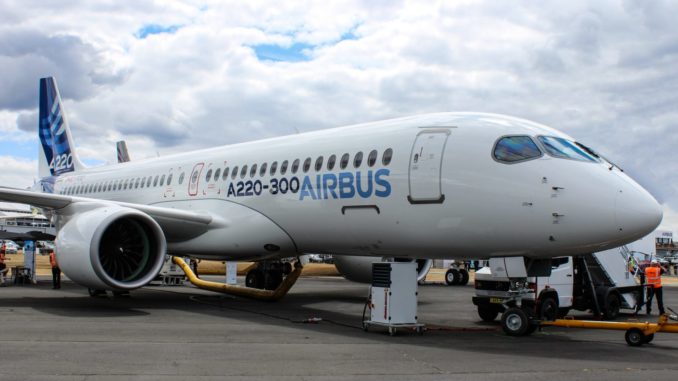 Aviation Capital Group (ACG) has placed an order for 20 Airbus A220 airliners to boost its global aircraft leasing fleet.
The order comes off the back of firm orders for 40 A320neo aircraft and 5 A321XLRs that were also recently announced affirming the lessor's partnership with AIrbus.
"We are delighted to expand our partnership with Airbus through this A220 order", said Steven C. Udvar-Hazy, Senior Vice President, OEM Relations & Market Development at ACG. "Our airline customers will appreciate the A220's environmental friendliness, passenger comfort, and competitive operating economics."
Built specifically for the 100-150 seat market, the Airbus A220 (previously known as the Bombardier C-Series) has proved popular with airlines on the short-haul market thanks to its efficiency and low noise footprint making it neighbour friendly for airports.
"This order for 20 A220s from Tokyo Century's Aviation Capital Group reflects the potential of the aircraft as a sound investment, including for investors based in the Asia Pacific region", said Christian Scherer, Chief Commercial Officer and Head of Airbus International. "We thank and congratulate our partners at ACG. With fuel and emissions efficiency ever more a discriminating investment choice, the A220 really stands out. Equally gratifying is the market feedback that the A220's cabin is becoming the passengers' darling in the regional and small single-aisle segments."