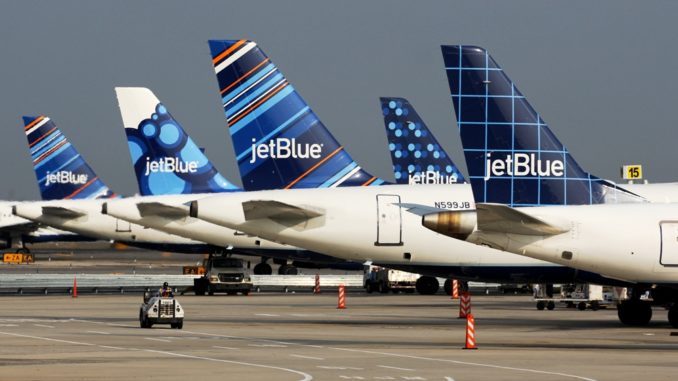 Scandinavian and UK based low-cost carrier Norwegian.com has said it intends to team up with US low-cost carrier JetBlue with an interline agreement.
An interline agreement between the two carriers will allow passengers to book tickets across both airlines from the same source meaning that you could fly from Gatwick to New York with Norwegian and connect onwards to a JetBlue destination in the US, Caribbean and Latin America seamlessly.
Norwegian's Acting CEO and Chief Financial Officer, Geir Karlsen said: "We are very excited to partner with JetBlue as this will make international travel even smoother and more available for our customers. JetBlue is the largest airline at several of our key gateways in the United States, specifically New York JFK, Boston and Fort Lauderdale, and this partnership will create a plethora of new route connections for customers on both sides of the Atlantic.
"The partnership will provide travelers throughout the U.S., Caribbean and Latin America with more affordable fares to Europe and vice versa. And not least it will offer seamless connections with two of the most awarded low-cost airlines in the world," 
Robin Hayes, Chief Executive Officer, JetBlue added: "This new agreement with Norwegian seamlessly connects JetBlue's robust network throughout the U.S., Caribbean and Latin America with the exciting European destinations on our new partner's route map,
The partnership between the two airlines will connect Norwegians extensive network with more than 60 U.S. and nearly 40 Caribbean and Latin American cities via JetBlue with their luggage checked through to the destination from the start.
It is hoped that the agreement will be in place for Summer 2020.