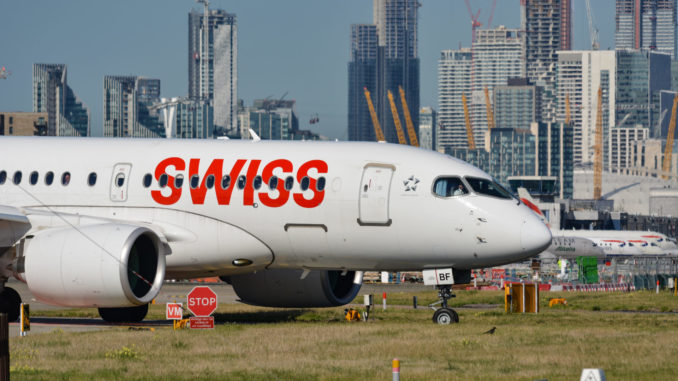 Swiss International Airlines (LX/SWR) has resumed operations with its fleet of Airbus A220 aircraft after grounding them yesterday for urgent engine checks.
Around 100 flights were cancelled when the fleet was grounded following an incident on a flight between London and Geneva which made an emergency diversion to Paris.
The Airbus A220's use a Pratt & Whitney geared turbofan engine which has suffered several in-flight failures including one previous Swiss incident during which part of the turbine disintegrated spewing out parts over a forest outside of Paris.
Swiss is understood to be talking to Aviation Regulators as well as Pratt & Whitney and Airbus.
The Pratt & Whitney PW1000G also powers some Airbus A320neo aircraft.