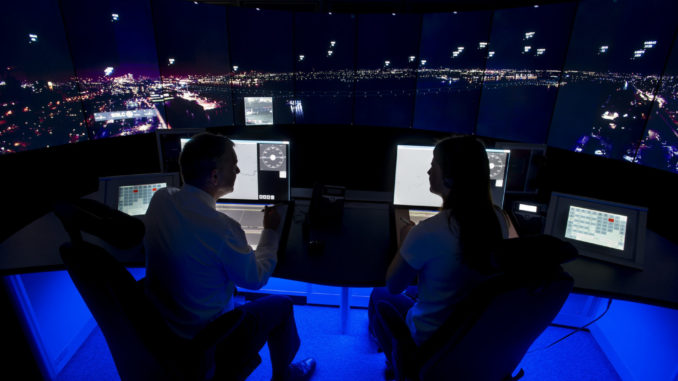 UK Air Traffic Control provider NATS has today signed a deal with HungaroControl to collaborate on Digital Control Tower projects around the world.
NATS setup it's first Digital Control Tower in 2017 at Swanwick. The digital tower provides services for London City Airport using cameras and screens that give a controller in Swanwick, a real-time 360-degree view of London City Airport. NATS also became joint shareholders in Searidge Technologies, which develops digital tower solutions.
Around the same time, HungaroControl, announced that Budapest Airport would become the first medium-capacity airport in the world where air traffic is controlled from a digital tower.
HungaroControl now has regulatory certification and is planning to move to a full-time digital operation by 2020.
Singapore's Changi Airport will be the first project from the new agreement after Singapore's Civil Aviation Authority appointed NATS to lead a team, which includes HungaroControl and Searidge, to develop a digital smart tower prototype for Changi.
Andy Taylor, NATS Head of Customer Solutions, said: "Between NATS, HungaroControl and Searidge Technologies, I believe we can offer airports around the world unrivalled expertise in the development, transition and deployment of digital towers, from safety assurance and training right through to certification and live operational experience."
Attila Simon, HungaroControl, Business Development Director: "We are delighted to join NATS in this collaboration, and particularly with our first joint focus, at Changi Airport, on what will be the biggest deployment of digital tower technology anywhere in the world to date."