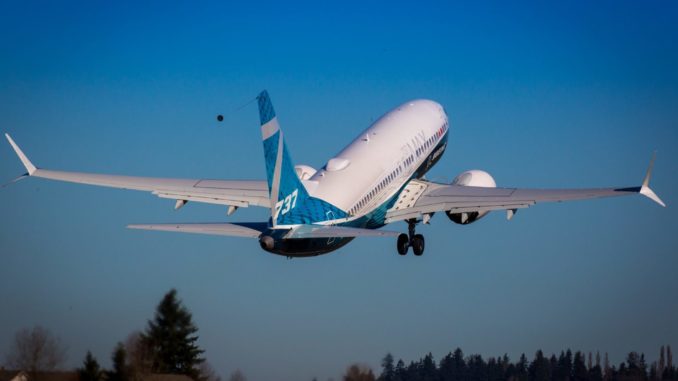 Boeing's latest aircraft, the 737 Max 7 has successfully completed its first flight taking off from Boeing's Renton Field in Seattle.
The aircraft will now complete a comprehensive flight test program ahead of it's planned certification and delivery in 2019.
The latest of Boeing 737 family, the Max 7 is the smallest of the new Max type carrying between 138 and 172 passengers compared the 737 Max 10's 188-230. It is also the shortest at 116ft long.
As with the rest of the Max family, it is powered by CFM International Leap 1B engines which are designed to reduce fuel use while improving performance.
Speaking about the test flight Keith Leverkuhn, vice president and general manager of the 737 MAX program said: "Everything we saw during today's flight shows that the MAX 7 is performing exactly as designed,"
The test flight was piloted by Boeing Test and Evaluation Captains Jim Webb and Keith Otsuka, the aircraft completed a successful flight that lasted  3 hours 5minutes  during which time the 737 Max 7 was put through tests on its flight controls, as well as checks of its systems and handling qualities.
Randy Tinseth, vice president of Marketing said: "The MAX 7 will provide airlines with an efficient product for opening and flying thinner markets and accessing challenging airports while enjoying all the benefits of being part of the 737 MAX family,"
Boeing says that the 737 Max 7 carries 12 more passengers and has a 400 nautical mile longer range than its main competitor, the Airbus A319neo, with 7 percent lower fuel costs.