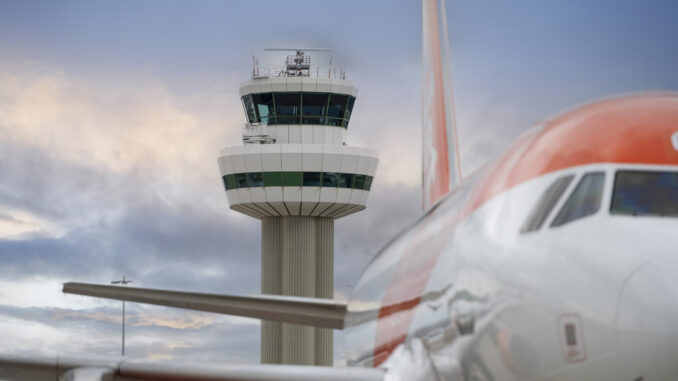 Air traffic services at London Gatwick Airport (LGW/EGKK) transferred back to National Air Traffic Services (NATS) over the weekend as the contract with the current provider, Air Navigation Solutions Limited (ANSL) came to an end after six years.
Existing controllers working for ANSL at Gatwick transferred over to NATS ensuring that jobs were preserved and experience of the airport was not lost.
The handover means that NATS now provides air traffic services at all 5 London airports for the first time since 2016.
NATS is looking to bring its innovations to Gatwick including looking into deploying its Approach arrival spacing tool, the first time this would happen at a single-runway mixed-mode airport. They are also exploring digital air traffic management tools for the airport together with Searidge Technologies.
Stewart Wingate, Gatwick Airport Chief Executive, said: "NATS comes with a world-beating reputation for providing air traffic control service. We're looking forward to working closely together to build resilience in the years ahead, which of course will benefit our passengers, airlines, employees, and the region's wider economy.
"I would like to pass on my gratitude to Air Navigation Solutions Limited for supplying air traffic control services at the airport over the past six years."
Martin Rolfe, NATS Chief Executive Officer, added: "For Gatwick to invite us back speaks to the faith they have in NATS to both deliver the best possible service and to support the airport's longer term strategic objectives. Our first priority is to enhance the resilience of the air traffic operation so we can deliver the kind of service the airport, its airlines and their passengers will need for the future."
In addition to the new technology NATS plans to introduce, NATS is also recruiting experienced and new Air Traffic Controllers (ATCOs) and training Gatwick air traffic controllers of the future