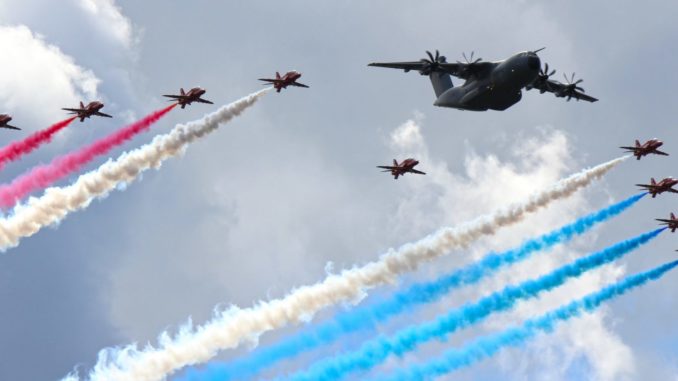 The Ministry of Defence is preparing to sell RAF Scampton, home of The Red Arrows, as part of a plan to cut costs across the defence estate.
The Lincolnshire base is earmarked for sale by 2022 along with North Yorkshire air base, RAF Linton-on-Ouse which is currently used as a flight training centre.
The ministry of defence needs to cut around £3billon from its estates budget by 2040 and it says the costs of maintaining the base at Scampton are simply too high to keep it in the estate.
The news comes as a blow to the 600 people employed at the base as well leaving the Red Arrows needing to find a new home.
RAF Scampton has a long history in the RAF, not just as a home to the Red Arrows, but as the airfield that saw the famous Dambusters take off for their raid on the German dams. 617 Squadron was based at Scampton during the latter part of World War II.
Where could the Red Arrows end up?
In reality, there is any number of bases across the UK capable of rehoming the Red Arrows but a few stand out from the rest as probable choices.
RAF Waddington – If the MOD wanted to keep the Red Arrows in Lincolnshire then this would be the most likely option although, being home to the UK's surveillance fleet its unsure whether the RAF would want to draw even more attention to the base.
RAF Valley – The Hawk training base in North Wales has been a popular training area for the Reds as well as being home to Hawk T1's for decades as part of the RAF's fast jet flying school making it a very viable candidate to host the team.
RAF Coningsby – This could be another option to keep the Reds in Lincolnshire. Coningsby is already home to the RAF's Battle of Britain Memorial Flight and is the main base for the UK's Quick Reaction Alert Typhoons giving it fast jet credentials.
The future of the Red Arrows, however, is not in doubt and wherever they end up, it will be long term.