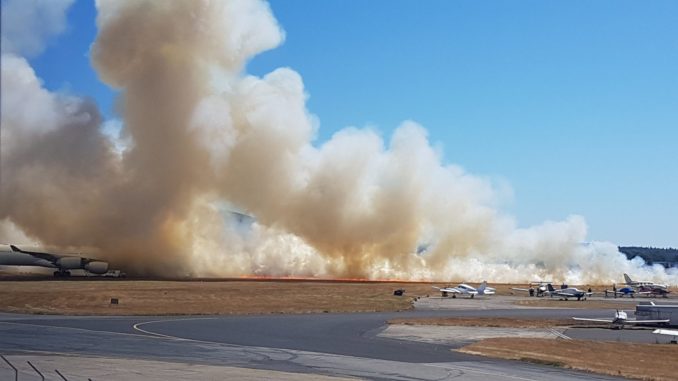 Firefighters are tackling a grass fire that has broken out at Bournemouth Airport causing at least one flight to divert.
The blaze is on a large area of grass near Taxiway Tango on the north of the airfield in an area used for aircraft storage and maintenance.
Firefighters from the Airport Fire Service are tackling the fire in an attempt to prevent any damage to aircraft.
The fire caused Ryanair's flight from Krakow to divert to Bristol.
The UK has recently seen a large number of grass fires due to the extended period of hot weather which is set to continue although this is the first known fire within an airport boundary.