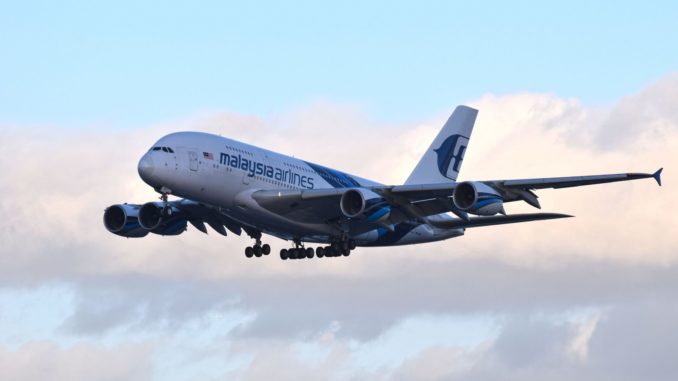 Malaysia Airlines (MH/MAS) has stated it intends to end A380 flights by spring 2018.
The Malaysian flag carrier will end the use of the super-jumbos in March, just 6 years after their entry into service with the airline in 2012.
In what is seen as another body blow to the Airbus A380 programme, the carrier has failed to make the A380 routes operationally cost-effective and has removed all but one A380 route, Sepang to London Heathrow. This service when it ends will see the A380's withdrawn to service.
Orders for the super-jumbo have been stagnant for some time and reception for the planned Airbus A380plus (announced at the Paris Airshow earlier this year) has been described as lukewarm.
Malaysia Airlines had sought to sell their 6 A380's, however, attempts have been unsuccessful with no demand for second-hand aircraft. As a result, Malaysia plans to utilise the aircraft on the lucrative Hajj & Umrah flights under a new subsidiary codenamed "Project Hope". The move will see the A380's reconfigured into high-density aircraft, a move which Malaysia Airlines see as the only way for the aircraft to operationally cost-effective.
The last A380 flight will take place on the 4th March 2018 from London Heathrow to Kuala Lumpur Sepang.