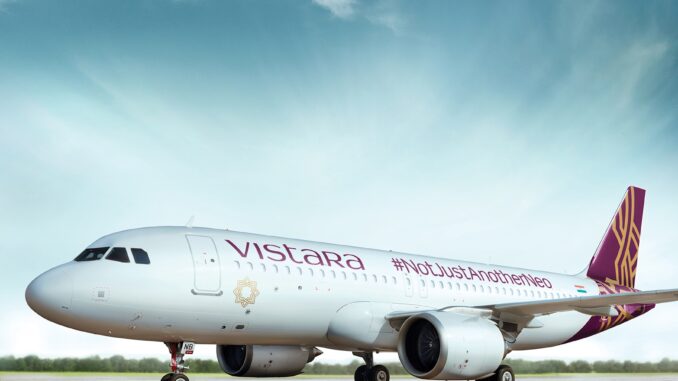 Dublin headquartered aircraft leasing specialist Avolon has delivered 15 A320neo aircraft to Indian carrier Vistara.
The airline, which is a joint venture between TATA Sons and Singapore Airlines, operates from Delhi and flies to destinations including London Heathrow and Paris.
Paul Geaney, President and Chief Commercial Officer, Avolon commented: "We are delighted to have completed this delivery of 15 fuel efficient new technology aircraft to Vistara. The rapidly growing Indian aviation market is benefitting from Vistara's continued success and we welcome the opportunity to have supported this expansion of their A320neo fleet."
Deepak Rajawat, Chief Commercial Officer, Vistara added: "A modern and efficient fleet is the backbone of any airline operations and enables consistent growth. We are pleased to have worked with Avolon on the delivery of these 15 aircraft which enabled us to continue our expansion and offer greater connectivity to our customers."
The wings of the Airbus A320neo family are built in North Wales at Airbus' Wing Manufacturing Facility at Broughton.