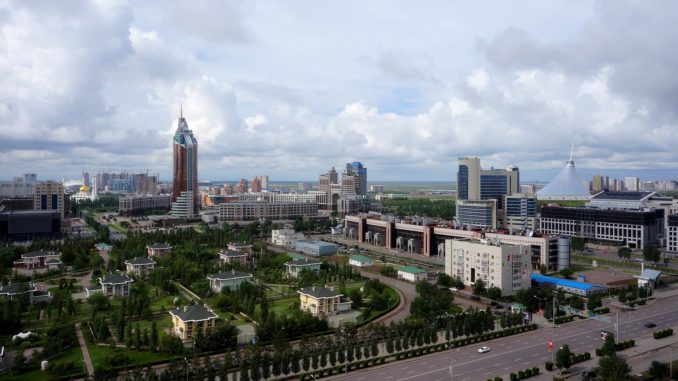 Air Astana has announced it will increase its London to Astana service to a daily service from June.
The flight, which connects London Heathrow (LHR/EGLL) to the Kazakhstan capital Astana (TSE/UACC), currently operates 5 times per week but as of 1st June 2018 it will have 2 additional weekly rotations making it daily.
The service is operated by an Air Astana Boeing 757.
Flight Times
KC941 Astana 13:45 – London Heathrow 15:55 (Friday)
KC941 Astana 13:55 – London Heathrow 16:05 (Monday)
KC941 Astana 14:35 – London Heathrow 16:40 (Wednesday)
KC941 Astana 14:40 –London Heathrow 16:45 (Tuesday, Thursday, Saturday, Sunday)
KC942 London Heathrow 17:50 – Astana 05:15+1 (Monday)
KC942 London Heathrow 17:55 – Astana 05:20+1 (Wednesday)
KC942 London Heathrow 18:05 – Astana 05:30+1 (Tuesday, Thursday, Friday, Saturday, Sunday)