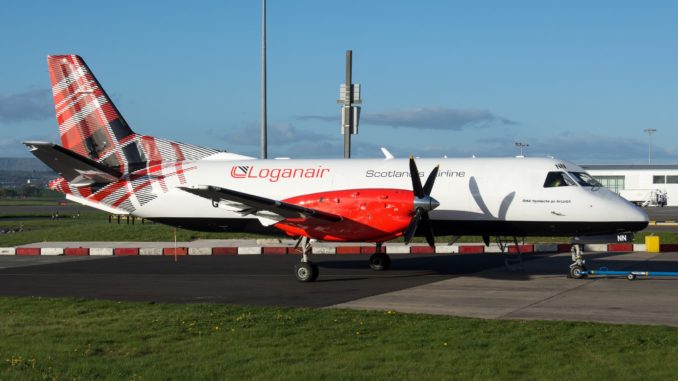 Loganair (LM/LOG) will start a direct Derry service from Glasgow in October 2018.
The route will be the 12th destination for 'Scotland's airline' from its Glasgow (GLW/EGPF) hub.
The flight to City of Derry Airport (LDY/EGAE) will be operated by Saab 2000 / Saab 340 aircraft and will operate 5 times per week.
Loganair has a codeshare agreement with British Airways meaning British Airways passengers can book onward flights via Loganair hubs in one single booking.
City of Derry airport is located on the banks of Lough Foyle, about 7 miles from Derry itself. It sees around 290,000 passengers per year.
The route will commence on the 28th October, the same day that Ryanair's Derry – Glasgow service ends.