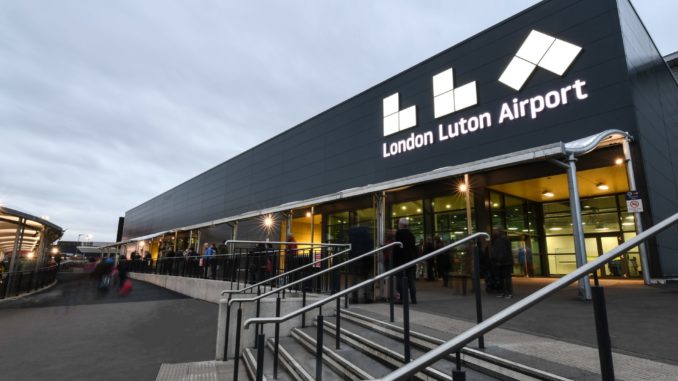 The second of three new taxiways at London Luton Airport (LTN/EGGW) has been opened ahead of schedule.
Taxiway Foxtrot runs parallel along half of Delta and the 520m long section provides a new link from the North and East Apron area to the Alpha taxiway allowing the flow of aircraft in and out to be increased.
Foxtrot also contains the remote de-icing facilities which are one of the biggest in Europe.  The airport says that the facility can de-ice up to seven aircraft at once and incorporates 600m of drainage to ensure that all de-icing liquid is captured and disposed of safely.
Work began on the taxiway back in January and 6,000m3 of concrete, 110,000 man hours later it was completed.
Neil Thompson, Operations Director at LLA said: "This new taxiway will enable us to efficiently manage the ever-increasing number of aircraft that use the airport. The de-icing facility will also help us to and our airline partners to deliver punctual departures year-round, whatever the weather."