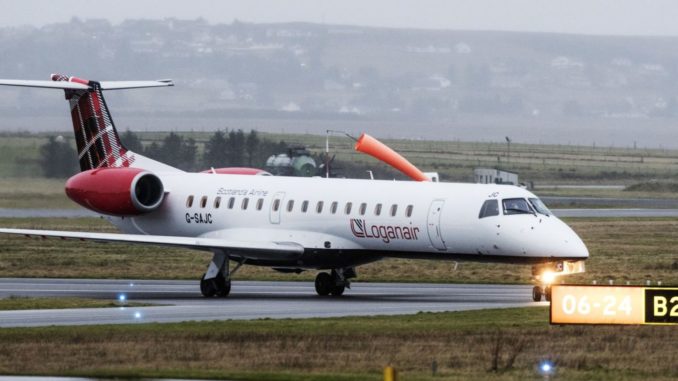 Rapidly expanding Scottish regional airline Loganair (LM/LOG) has announced it will commence scheduled flights from East Midlands Airport (EMA/EGNX) from September 2019.
Lognair will initially launch flights to Brussels and Inverness from East Midlands.
Brussels will operate morning and afternoon rotations from Monday to Thursday and a daily rotation on Friday and Sunday. The morning flight will depart at 06:05 and and returning flight at 19:00hrs will allow for a full day of business in the European city.
Inverness will operate 6 days per week departing East Midlands Airport at Midday before returning at 14:00hrs.
Karen Smart, East Midlands Airport's Managing Director, says: "We're delighted to welcome a new airline to EMA. This is fantastic news for passengers who will have new routes to choose from. This is also important for the region as it enhances the connectivity between the East Midlands, mainland Europe and Scotland. Whether its business or leisure, Brussels is a key destination and is ideally situated for ongoing global travel throughout Europe and globally by air from Brussels airport. A direct service to the North East of Scotland brings the stunning Highlands within easy reach of passengers from the East Midlands. We look forward to nurturing our relationship with Loganair to enable them to grow their operation with us."
Both services will be operated by a 49 seat Embraer 145 regional jet.
Jonathan Hinkles, managing director of Loganair said: "I am extremely pleased to announce the expansion of our route map while also beginning passenger services from East Midlands Airport.
"Both of these convenient airlinks will benefit the overall region, connecting with Belgium's largest city – home to thousands of multinational businesses while Scotland's highlands are now just over 90minutes away"
Both of the routes from East Midlands Airport were previously operated by BMI Regional/FlyBMI which ceased trading in February.