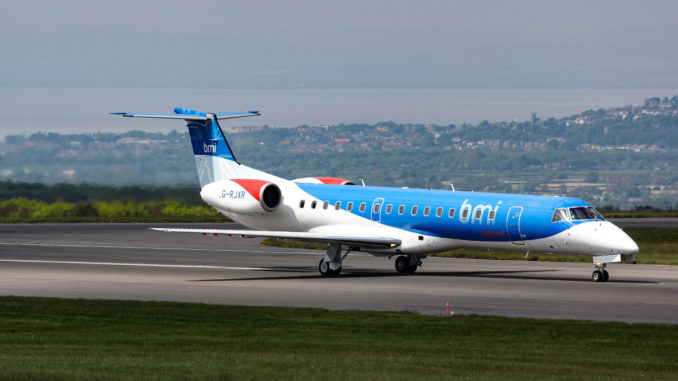 FlyBMI (BMI Regional) (BM/BMR) has ceased all operations as the airline has entered administration tonight.
The airline has been struggling financially for some time and could not secure a cash injection to keep it afloat today.
All flights have been cancelled by the airline and many of its aircraft have been moved to Norwich airport.
FlyBMI operated a fleet of 17 aircraft, 3 Embraer ERJ135 and 14 Embrear ERJ145 from a number of UK airports including Bristol, Aberdeen, East Midlands and Newcastle. It employed around 370 people across its network.
The airline is owned by Airline Investments Ltd which also owns Loganair. Loganair is affected.
In a statement, a spokesperson said "The airline has faced several difficulties, including recent spik.es in fuel and carbon costs, the latter arising from the EU's recent decision to exclude UK airlines from full participation in the Emissions Trading Scheme."
"Current trading and future prospects have also been seriously affected by the uncertainty created by the Brexit process, which has led to our inability to secure valuable flying contracts in Europe."
People who booked directly with Flybmi should contact their card issuer to seek a refund and passengers who booked via a travel agent or one of Flybmi's partner airlines should contact them to see what options are available. Also check your travel insurance to see if it covers cancelled flights.
This is a breaking news story and will be updated regularly.