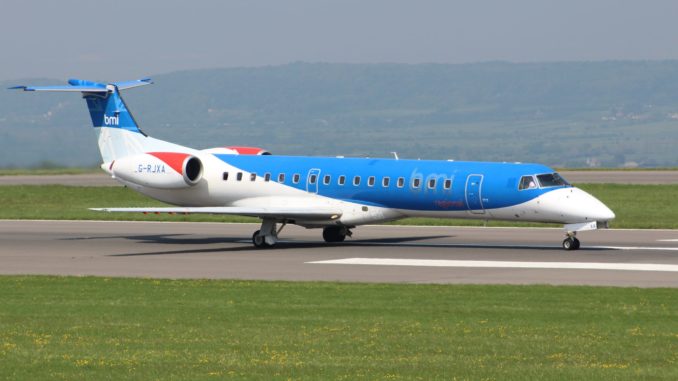 In August 2015 a major shake-up in the regional airline business was started with Loganair and bmi regional becoming part of a new group, under Chief Executive, Peter Simpson.
The new holding company, Airline Investments Limited (AIL), acquired the shares in bmi regional from British Airways following its acquisition of the BMI operation from Lufthansa. The AIL Group created a regional airline group with substantial scale and reach: 46 aircraft, carrying approx. 1.5 million passengers each year, turnover of circa £200m and employing 960 people, flying 47 routes across 10 countries across Europe from Sumburgh in the Shetland Isles to Toulouse in the south of France.
As strong regional players in European aviation markets, each carrier continues to operate as a distinct business and brand. bmi regional already had strong partnerships with Lufthansa and Brussels Airlines and Loganair had long term franchise agreements and code share agreements with Flybe and British Airways. The consolidation of the two sister airlines under one holding company provided natural efficiencies and economies of scale which benefit both carriers.
Two years later, we begin to see a pattern of activity developing:
Loganair's  code-share-share agreement with Flybe comes to an end of the 1st September 2017 and a new agreement has been made with British Airways, which comes into effect the same day when Loganair begins operating as an independent airline.  It will enable customers from the Highlands and Islands to book directly onto services on British Airways' global network at London's Heathrow, Gatwick and City Airports, serving more than 200 destinations.
bmi regional has this month announced a code-share agreement with Air Dolimiti which will give its customer access to a range of routes into Italy from its Munich hub. Over the past six months, it has increased frequency on several existing routes from Munich and launched a new route to Lubin in Poland. In November 2017 bmi regional will also launch a new route between Munich and Saarbruecken in the west of Germany.
So as the centre of gravity of Loganair moves north, that of bmi regional moves eastwards with the benefits of growing networks and mutual synergies.