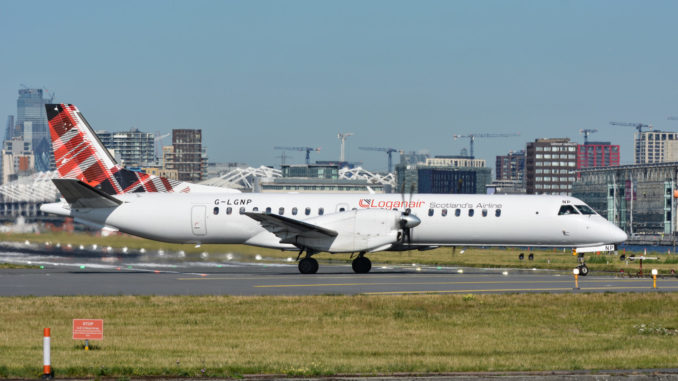 Scottish airline Loganair (LM/LOG) has announced a number of route and service upgrades for 2020 including two new international routes from Scotland.
Both new routes are from Edinburgh Airport (EDI/EGPH) and are a five-times-weekly service to Hanover, Germany and a three-times-weekly service to Esbjerg, Denmark.
Other service upgrades include the use of a larger ATR72-600 aircraft on Orkney and Shetland from Aberdeen, Edinburgh and Glasgow, an upgrade to a year-round jer-service on the route between Benbecula & Glasgow and more capacity on flights from Glasgow Airport to Newquay Cornwall, Donegal and Islay.
The upgrades and new routes will see Loganair capacity at Glasgow increase by 21% and Edinburgh by 41% compared to 2019.
Loganair's chief executive Jonathan Hinkles said: "Today's announcement represents a significant investment in our aircraft and route networks in our heartlands of Glasgow, Edinburgh and Aberdeen," adding "I'm sure that the upgrades to the aircraft our Highlands and Islands routes will be well received by island travellers, and the new international services, improved timetables and extra flights on many routes from Glasgow and Edinburgh will provide new flexibility for both business and leisure travellers alike."
The good news comes after a period where Loganair has had to make some tough decisions with regards to domestic routes during which it decided to no longer compete on the London to Glasgow route and has also suspended its service from Derry to Manchester following a slow-down in bookings.