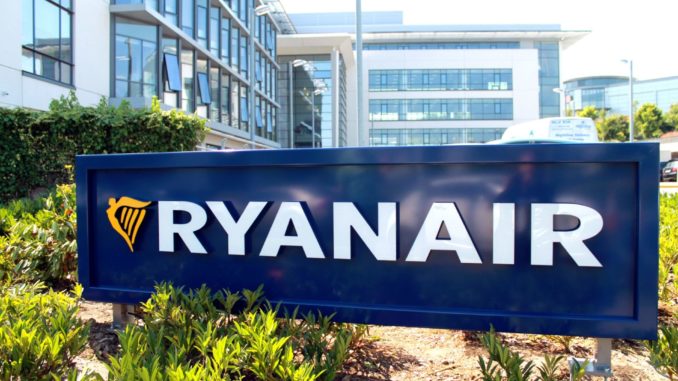 Could Laudamotion deal pave way for a mixed fleet?
Ryanair's plan to buy 75% of Laudamotion gives the Irish budget carrier something different, 15 Airbus A320 aircraft.
Until now, Ryanair has been a staunch single type airline, namely the Boeing 737-800. It is, in fact, one of Boeing's biggest customers and their relationship with European airframer Airbus has been somewhat strained over the years.
In 2002, Ryanair came close to signing a deal for 100 Airbus narrow-body aircraft only to pull out at the eleventh hour, it later emerged that Michael O'Leary, Ryanair's Cheif Executive Officer was using the public deal as leverage on Boeing to get a better deal on the 737.
Former Airbus sales chief John Leahy was furious about the situation and as a result, refused to pitch to Ryanair when they were looking at a 200 aircraft deal in 2009.
But now, through the acquisition of Laudamotion, Ryanair does technically have Airbus A320 in its fleet and Laudamotion plans to acquire more. Things have changed at Airbus too with John Leahy standing down and a new sales chief in town.
Like it or not, Airbus & Ryanair will have to have a relationship through Laudamotion and Ryanair will be involved with Airbus A320 fleet maintenance, which could pave the way for the A320 to enter Ryanair Mainline. They also have a sales chief in Eric Schulz who doesn't have any bad blood with the Irish airline.
The benefits of a single type are big when it comes to maintenance, one way of successfully operating two types of aircraft is to not mix the bases, so one base will be all Boeing and another all Airbus, for bases that also do maintenance, such as Stansted, that significantly reduces the costs as Engineers don't need to be mixed.  The operating costs of the two types are very similar so maintenance is the biggest factor.
O'Leary has claimed he has had ambitions to have an Airbus fleet "for some years" leading some to wonder if the Laudamotion deal is a deliberate backdoor into the world of Airbus ownership and with a new sales chief in place, the stars may finally be aligned for O'Leary and Airbus.
With the Ryanair Group now consisting of Ryanair, Laudamotion and Ryanair Sun. The reasons for Airbus to pitch to O'Leary are mounting.
For Airbus though, they have something else to consider, one of their biggest customers are Ryanair's biggest rivals, Easyjet and they, I'm sure, will be watching the situation, and prices very carefully!