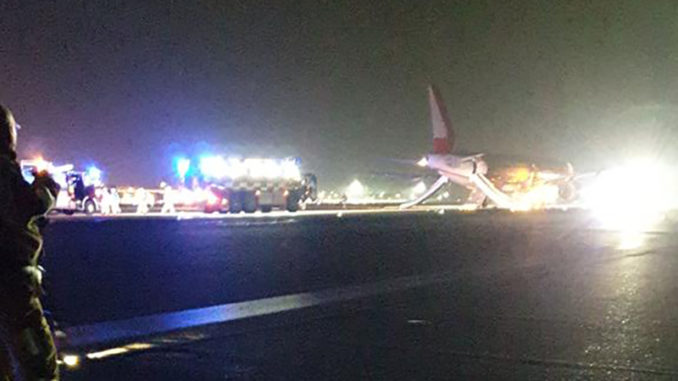 A Laudamotion flight to Austria has been evacuated on the runway after performing a rejected take-off (RTO) at London Stansted (STN/EGSS)airport this evening.
It is not yet clear what caused the pilot to reject the take-off but Twitter user Sam Long (@slongy20) posted an image of the slides deployed on the runway and passengers being evacuated.
Flight OE327 was due to fly to Vienna, Austria from London Stansted. It is believed to have been operated by Airbus A320 OE-LOA which is 11.8 years old.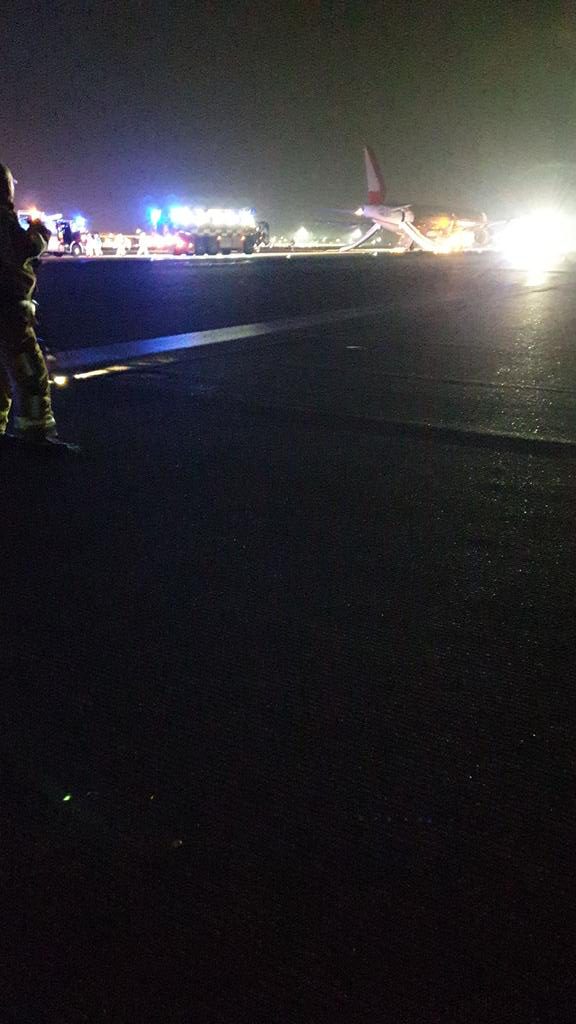 London Stansted Airport said: "Flights at London Stansted Airport are currently suspended due to an aircraft on the runway following an aborted take-off due to a suspected engine problem
"Emergency services attended and all passengers were evacuated from the aircraft as a precaution and have now been taken back to the terminal."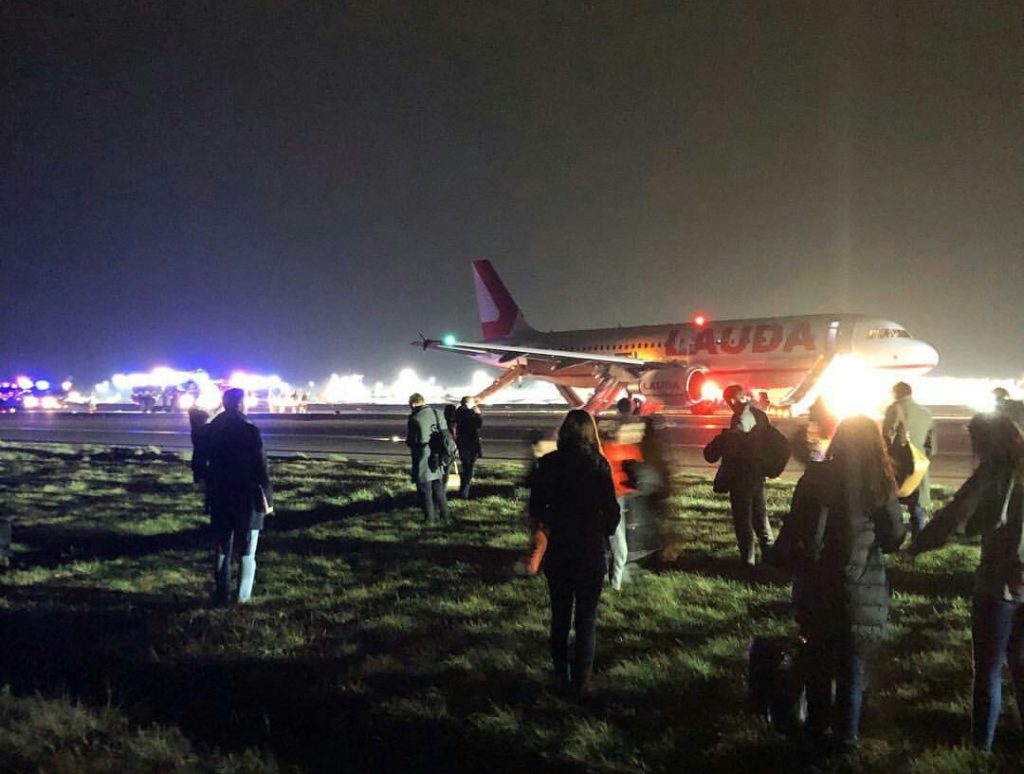 There have been unconfirmed reports of minor injuries caused by the evacuation.
The Air Accident Investigations Branch (AAIB) has confirmed it is sending a team to Stansted Airport.
Laudamotion is an Austrian airline that is wholly owned by Ryanair.
The runway reopened several hours after the incident which caused a number aircraft to be be diverted to other airports and flights to be cancelled.
The evacuation comes just days after a Flybe flight was evacuated at Exeter Airport.