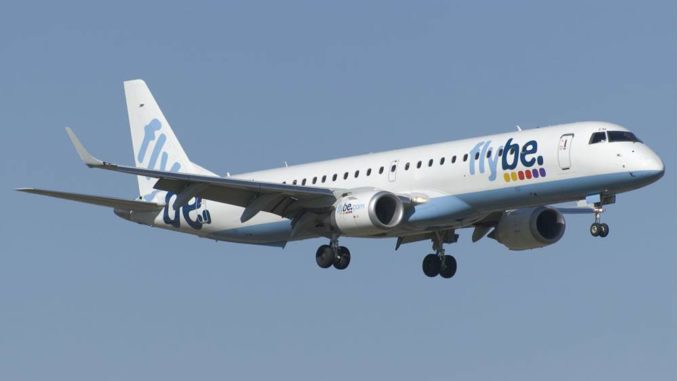 A Flybe flight from Exeter Airport (EXT/EGTE) to Alicante (ALC/LEAL) was evacuated this morning after the pilot reported a problem with the "air conditioning" as the aircraft was about to take off.
Flight BE4321, operated by Embraer ERJ195 G-FBEJ, had lined already lined up on the runway when there were reports of vapour or smoke in the cabin. Despite being identified as an air-conditioning fault, a full evacuation was ordered and fire crews rushed to the scene.
Passenger Andy Feaver (@Feaver87) posted a video of the evacuation on twitter saying: "not the best of starts" immediately after the incident.
Not the best of starts. pic.twitter.com/2VeHYsPJwJ

— Andy Feaver (@feaver87) February 28, 2019




A spokesperson for Flybe said that the flight "experienced haze in the cabin" shortly before take-off and that "Flybe Crew took all necessary precautionary measures and all 100 passengers and 5 crew evacuated the aircraft safely."
They added "We are now in the process of making sure all passengers are taken care of."
A further update from Flybe said that a new aircraft would operate the flight to Alicante at 12:35hrs today.
Exeter Airport was closed for around an hour but has now reopened.