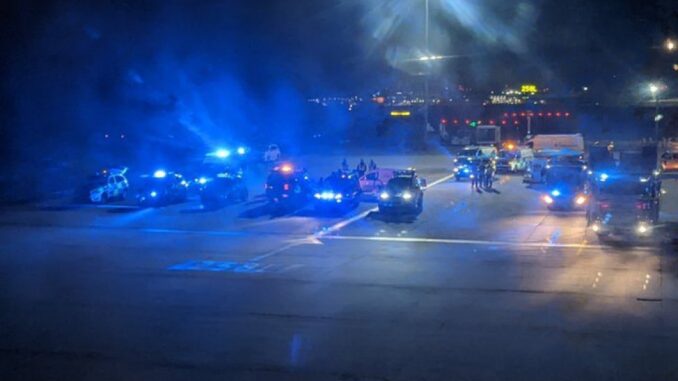 A minor incident involving two aircraft occurred this evening at London Heathrow (LHR/EGLL) when a Korean Air Boeing 777-300 clipped the tail of an Icelandair Boeing 757 whilst taxiing.
It is understood that the Korean air flight, operating KE908, clipped the 757 with its wing.
A spokesperson for Heathrow airport confirmed the incident but also added that it was not a "full-on collision".
Passengers on the Korean Air flight said that the captain informed them that the flight was returning to the gate due to a technical issue following the collision.
No injuries have been sustained on either aircraft which will now be inspected for damage.
The Air Accidents Investigation Branch (AAIB) have been informed.