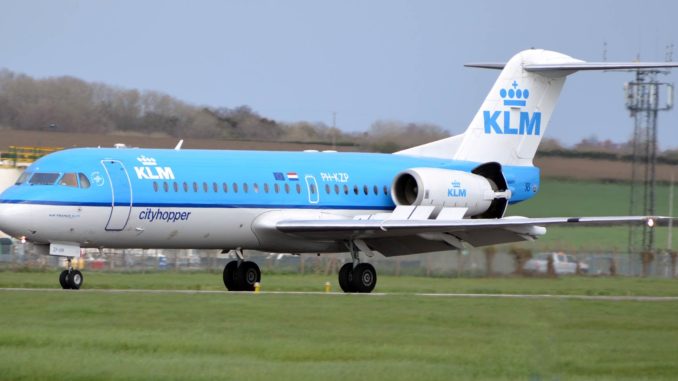 KLM (KL/KLM) and Flybe (BE/BEE) have been ranked in 1st and 6th place overall for flight punctuality to and from UK airports.
Exeter based Flybe, which has a hub at Cardiff Airport (CWL/EGFF), achieved 81% of flights on time in 2016 whilst the Dutch airline KLM achieved 87%.
The study published by Which? is based on data from the UK Civil Aviation Authority (CAA) from January to December 2016. The data came from 25 UK airports and covered 35 UK and non-UK based airlines.
Other airlines that use Cardiff Airport in the list are 13th placed Ryanair (76%), 21st placed Thomas Cook (72%), 25th placed Thomson (68%) and 29th placed Vueling (65%).
Cardiff's latest airline Qatar ranked 2nd overall with 86%.
In 2016 Cardiff Airport ranked 12th in the index of UK airport's with the least delays with an average delay of 13.73 minutes. It's nearest neighbour Bristol (BRS/EGGD) was 18th with an average delay of 14.66mins*
The Top 10 most punctual airlines to/from UK airports.
KLM
87.84%
QATAR
86.06%
IBERIA
84.32%
AER LINGUS
82.28%
ETIHAD AIRWAYS
82.11%
FLYBE
81.55%
WIZZ AIR
81.43%
DELTA AIRLINES
80.76%
VIRGIN ATLANTIC
78.99%
AURIGNY AIR SERVICES
78.43%
Which? defines "on-time" as  arriving within 15 minutes of the scheduled arrival time. They analysed data on more than 850,000 flights collated from the monthly punctuality statistics published by the CAA.
*Data from FlightOnTime.info.