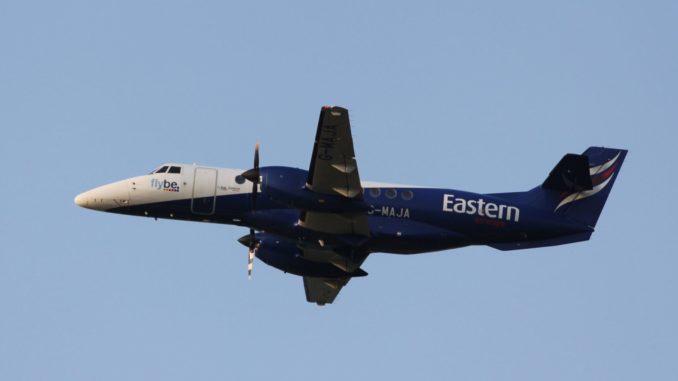 Eastern Airways (T3/EZE) has resumed flights from Southampton & Teesside Airports today as it looks to slowly build back up its flight programme.
Starting today the Southampton (SOU/EGHI) to Belfast City (BHD/EGAC), Manchester (MAN/EGCC) and Newcastle (NCL/EGNT) routes have restarted as well as Teesside (MME/EGNV) to Aberdeen (ABZ/EGPD) and Belfast City.
As the summer moves on more flights from more UK airports will be added including Cardiff Airport (CWL/EGFF) to Anglesey (VLY/EGOV) from the 13th July and Leeds Bradford (LBA/EGNM) to Newquay (NQY/EGHQ) from the 9th July.
Further routes from Teesside to Newquay, London City (LCY/EGLC), Dublin (DUB/EIDW) and Alicante (ALC/LEAL) will start in July as well as Southampton to Leeds Bradford and Teesside.
Speaking about the new services at Teesside Roger Hage, General Manager Commercial & Operations for Eastern Airways, said: "In our partnership with Teesside Airport, getting the region back flying and connected throughout the UK is what we at Eastern Airways also jointly want to achieve.
"Having provided the careful reintroduction of routes, all the safety steps in the airport and on-board to support a safe flying environment and with the exciting start of London services in July, what better way to reward the loyalty in the North-East by offering a fare promotion to help make the journey even more rewarding."
The Aberdeen to Humberside (HUY/EGNJ) flight remains unchanged and has been operating during the lockdown period.