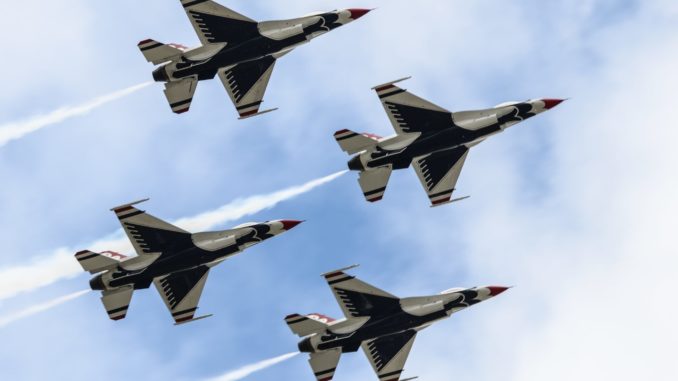 Col. Nicole Malachowski (Ret'd) has served an inspiration to many women in aviation with her glass-ceiling breaking achievements in the US Air Force (USAF) and being the first women selected for the USAF Thunderbirds Display Team.
Col. Malachowskis flying career started when she obtained her private pilot's licence in high school.
She then joined the US Air Force as an undergraduate trainee and was awarded a slot on the McDonnell Douglas (Boeing) F-15E Strike Eagle Fighter programme after finishing 4th in her class.
Col. Malachowski served two tours in the UK at RAF Lakenheath as part of the 48th Fighter Wing and during that time served in Iraq flying multiple combat missions.
Following her UK tours, she applied to and was accepted for the USAF Thunderbirds in 2005, the first female pilot to be accepted in the team's history, and converted to fly the Lockheed Martin F16 Fighting Falcon.
After around 140 performances and 2 years with the USAF Thunderbirds as Thunderbird 3, Col. Malachowski went on to serve on the staff of the commander of the USAF Warfare Centre at Nellis Air Force Base.
She then served as deputy commander of 4th Operations Support Group and finally in 2011, as commander 333d fighter squadron at Seymour Johnson Air Force Base back with the F15E's she began her career with.
Col. Nicole Malachowski medically retired in 2017.
Away from flying, she helped to gain recognition of women pilots who served during World War II.
On 1st July 2009, she participated in a White House ceremony which awarded a Congressional Gold Medal to former pilots of the Women Airforce Service Pilots (WASP).
She regularly speaks about her time in the USAF and the illness that forced her to retire and left her unable to walk for 9 months.
Col. Nicole Margaret Ellingwood Malachowski for International Women's Day 2020, we salute you.