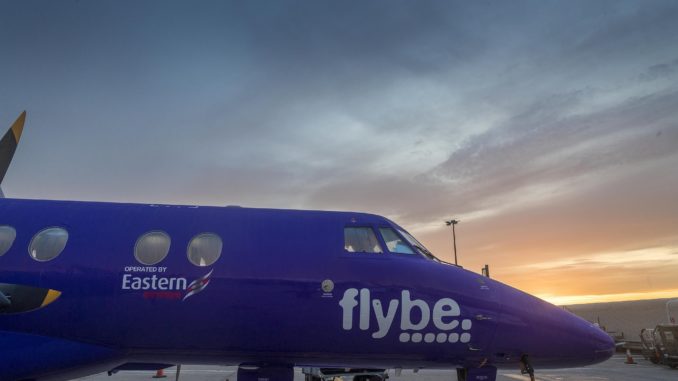 Eastern Airways (T3/EZE) will be operating as an independent airline again following the collapse of Flybe last week.
The airline had previously operated as a Flybe Franchise partner with tickets being sold via the Flybe website but the collapse left many passengers due to fly on Eastern Airways flights in limbo having booked via Flybe.
In the interim Eastern has said it will honour bookings made via Flybe for services it operates as long as the passengers have their booking confirmation email.
In addition to honouring the flights, Eastern is also introducing a number of new routes to fill the gap left by Flybe.
From Wednesday 11th March 2020 the airline will launch twice-daily flights from Southampton (SOU/EGHI) to Manchester (MAN/EGCC) and Newcastle (NCL/EGNT) and Southampton to Aberdeen (ABZ/EGPD) will begin on 27th April 2020.
To mark the airline going independent again, Eastern Airways is offering fares from £19.99 one way, including taxes and charges and all flights come with complimentary on-board refreshments and a minimum of 15kg of complimentary hold baggage.
Roger Hage, Eastern Airways' General Manager Commercial & Operations, said: "We are pleased to announce that our flights are now on sale as we've moved quickly to introduce a new booking system for Eastern Airways flights since becoming independent again.

"Our newly announced routes from Southampton to Manchester, Newcastle and Aberdeen, plus Aberdeen to Birmingham have already been well received nationally in recovering major lost connections which are now bookable at www.easternairways.com, along with our entire existing network.   

"Delivering regional connectivity is vital for economic prosperity and regional development which supports our ability to provide a quality, cost-effective and speedy service to meet the needs of both business and leisure travellers."
Monday 9th March 2020 also sees Eastern Airways launch three of seven new routes from Teesside International Airport (MME/EGNV) to Belfast City (BHD/EGAC), Dublin (DUB/EIDW) and Southampton.
Twice-daily Aberdeen to Birmingham flights start on Monday 16th March 2020.