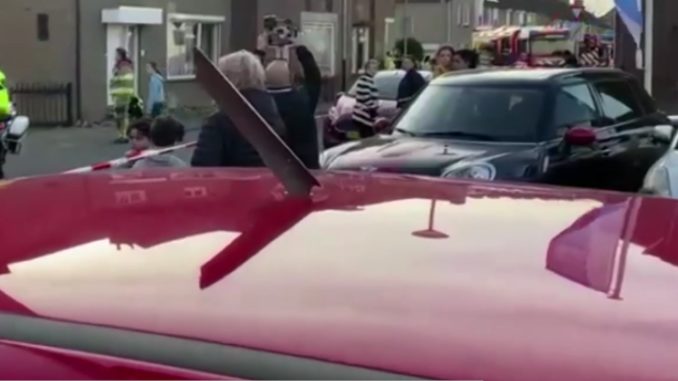 Two people have been taken to hospital with minor injuries after an engine on a Boeing 747-400F failed sending shards of turbine blades to the ground.
The incident involved a Longtail Aviation Boeing 747-400F which had just departed Maastricht Airport bound for New York.
One engine suffered an uncontained engine failure with the debris landing on the town of Meersen.
As well as the injuries, the fragments also embedded themselves into vehicles.
The aircraft returned to Liege where it landed safely.
Geland in Luik! Brokstukken in Meerssen West, in onze oude straat. Hopelijk niet teveel (persoonlijke) schade https://t.co/Fos1FMuUdG

— Jochen Cals (@JochenCals) February 20, 2021