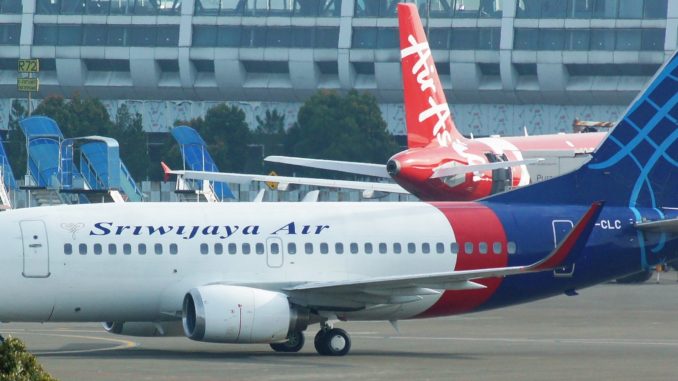 An Indonesian airliner belonging to local budget airline Sriwijaya Air has crashed off the coast of Indonesia en-route from Jakarta to Pontianak.
According to flight data, the aircraft suddenly dropped out of the sky from 10,000ft to sea level in about 60 seconds.
The aircraft departed Jakarta at 14:36 local time and the flight proceeded uneventfully as it climbed out towards the sea.
At 14:39 the aircraft dropped from 10,000ft and at 14:40 contact with the aircraft was lost. Its peak descent rate was recorded at -30,730 feet per minute although it should be noted that there is likely to be a large margin of error with that data.
A search and rescue mission was immediately launched by Indonesian authorities and a short time later aircraft debris was found in the sea in the search area.
Although an older general of Boeing 737 the crash will bring back memories for the Indonesian aviation industry due to the similarities with the crash of a Lion Air Boeing 737 Max in 2018 however the 737-500 does not use Boeings MCAS system which was blamed for that crash.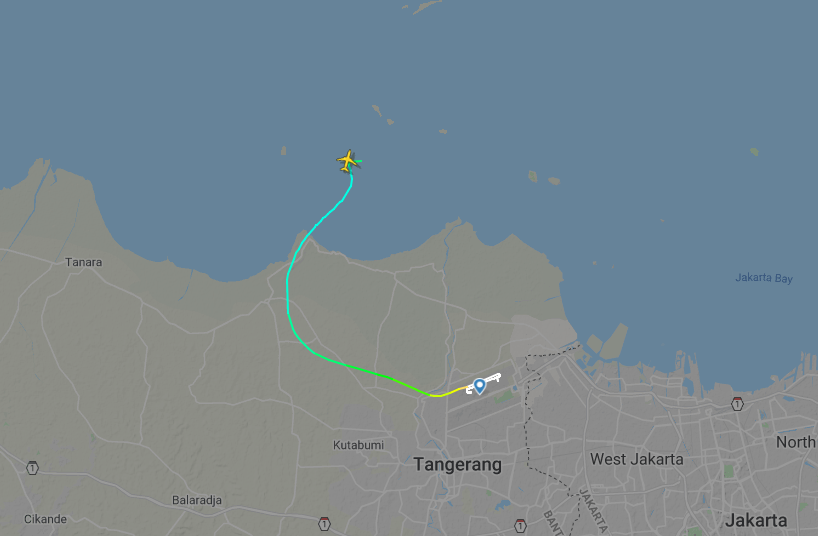 Flight Details
The Aircraft: Boeing 737-500
Registration/Age: PK-CLC / 26 years old
People Onboard: 62
Flight No: SJ182
Origin: Jakarta 14:36 Local Time
Destination: Pontianak 15:50 Local Time