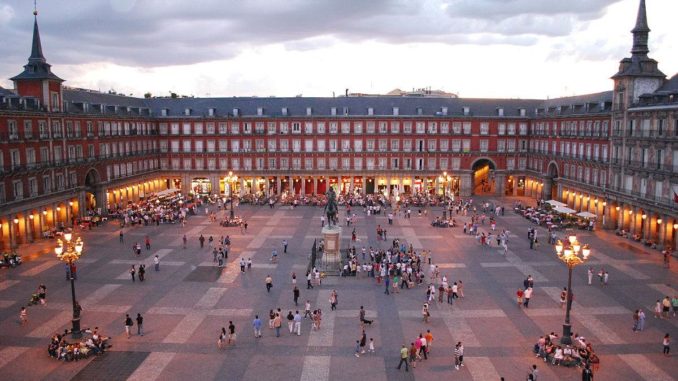 Today see's the first flight for Iberia Express to Madrid (MAD/LEMD) from Wales National Airport.
The Spanish Low-Cost Carrier (LCC) will operate its first flight (IB3687) from Cardiff Airport (CWL/EGFF) at 18:05 this evening arriving in the Spanish capital around 2 hours later.
Spain's capital is a city of boulevards and beautiful parks such as the Campo Del Caso. Its vibrant main square, the Plaza Mayor is the place to head for a coffee or an afternoon drink in the heart of the city.
Madrid is also a mecca for football fans with Wales & Real Madrid star Gareth Bale making it his home. There is, of course, that other team, Atletico Madrid.
Top 5 things to do in Madrid

Visit the Royal Palace

Go to the Campo Del Caso Park with its theme park (Parque deAtraciones de Madrid)

Visit the Santiago Bernabéu Stadium and pay homage to Gareth Bale

See the World-Class art at Museo Nacional Del Prado

Go shopping on the famous Gran Via
Situated at 2000ft above sea level, Madrid sees a warm climate almost all year round with temperatures ranging from 7 in the winter to 25+ in the summer.
Iberia Express will be operating the weekly service from Cardiff to Madrid through summer 2017 although it does take a short break after easter with the service resuming in June.
The service will be operated by one of Iberia Express' Airbus A320 aircraft.