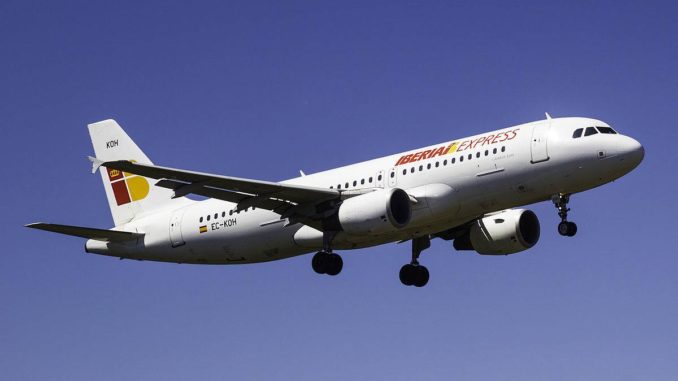 Spanish Low Cost Carrier (LCC) Iberia Express (I2/IBS) has announced it is to begin flights between Madrid (MAD/LEMD) and Cardiff Airport (CWL/EGFF) earlier than planned in order to give fans more choice to attend the UEFA Champions League Final in Cardiff.
The flights, which first operated over Easter, will operate on Thursdays and Sundays from the 1st June with an additional flight on Monday the 5th June.
Real Madrid will play Juventus in the UEFA Champions League Final on Saturday the 3rd June in Cardiff's National Stadium of Wales in the biggest sporting event in the city since the Rugby World Cup.
The new Iberia Express connection to Madrid also offers passengers the chance to connect with Iberia's worldwide network from the Spanish Capital.
Trevor Martin, Chief Commercial Officer of Iberia Express, said, "We are very excited to have a team from Madrid playing in the Champions League final; it's quite an accomplishment that two Madrid teams have reached the semi-finals.
This route shows our commitment to the British market, and will offer connectivity from Wales to many destinations via Iberia's extensive network in Madrid."
Deb Barber, Chief Executive Officer of Cardiff Airport said: "The UEFA Champions League final is a huge event for Wales, and the arrival of Iberia Express as a new airline with a brand new service to Madrid couldn't come at a more appropriate time. It's great to see the airline responding to market demand by bringing the flights forward and adding an extra service too, making it even easier for fans to fly into Wales' national airport or to fly out and enjoy the atmosphere of the game in Madrid."